METAL GEAR Mastermind Invades PAX: Prime
METAL GEAR SOLID holds a special place in most gamer's hearts as one of the most action packed, enigmatic, and ambitious video game franchises of all time.  With roots that date as far back as the original NES, gaming just wouldn't be the same without Metal Gear around. The godfather and mastermind of all things METAL GEAR, Hideo Kojima, will be making a surprise appearance at this year's Penny Arcade Expo in Seattle in just a few weeks to chat about the amazing adventures of Solid Snake (and his many clones).  Will he be announce an all new next-gen METAL GEAR game?  We'll have to wait and see.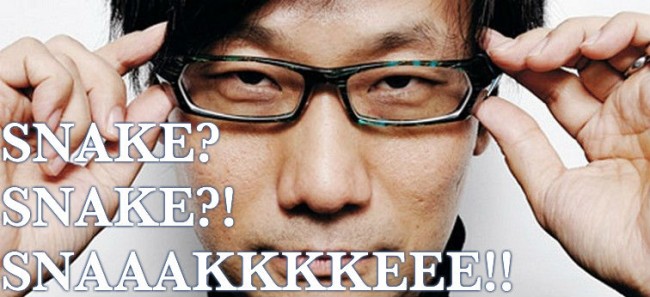 PANEL INFO: In celebration of the 25th anniversary of the METAL GEAR franchise, PAX proudly presents legendary game designer, Hideo Kojima. Fans will gain access to a one hour introspective in which the visionaire reflects upon the history of one of the most respected game series of all time, and where the road may lead. MAIN THEATRESATURDAY 9/1 1:00PM – 2:00PM (Source)
Posted in Conventions, Games on Wednesday May 22, 2013. Read More About FOXHOUND, Hideo Kojima, Metal Gear Solid, pax, PAX Prime, Raiden, Solid Snake.
Ash is an editor on Nerd Appropriate. Check out the other 580 articles by Ash on our site.