San Diego Comic-Con 2012: Gaming Panels (Sat + Sun)

The presence of electronic gaming has grown each and every year at San Diego Comic-Con International, and this year is the absolute biggest year yet. SDCC will host a number of panels revolving around some of the hottest video game franchises in existence, and we'll sure do our best to provide the best coverage possible. Take a quick look at the video game related programming for Saturday and Sunday at SDCC 2012.
Saturday July 14th 
10:00-11:00 Activision Panel Featuring Transformers: Fall of Cybertron Video Game Talent— Legendary Transformers voice talent and game experts at developer High Moon Studios come together in one epic panel to discuss their roles in the upcoming Activision video game Transformers: Fall of Cybertron. Panelists include Peter Cullen(voice of Optimus Prime), Gregg Berger (voice of Grimlock), Nolan North (voice of Cliffjumper), and Matt Tieger (High Moon Studios game director). They'll give everyone an inside look into bringing your favorite characters to life in the making of the video game, as well as answer the questions you've been dying to ask. Room 7AB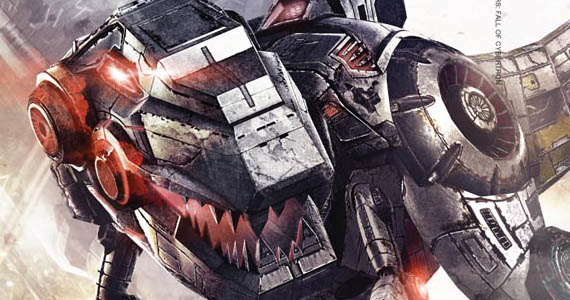 10:00-11:00 Attack of the Show— G4′s Attack of the Show is your ambassador to the information age-from the technology you want, what you watch, listen to, and play to what the world is talking about right now. Whether it comes from 140 characters, from a 30-second video, or straight from the mouths of today's trendsetters, visionaries, and pop-culture icons, panelists will tell you what is happening, why you should care, and what will happen next. Candace Bailey, Sara Underwood, Matt Mira, Blair Butler,Attack of the Show executive producers Vinny Rutherford and Joshua Brentano, along with special guests, bring you the closest thing to being on a LIVE Attack of the Show, an interactive Comic-Con panel! You'll also get a chance to grill the hosts and producers and find out the dirty secrets and television tricks behind Attack of the Show. With over 1,000 shows to choose from, there's got be something you wanna know!Indigo Ballroom, Hilton San Diego Bayfront
10:30-11:30 Dark Horse: Bioware— Dark Horse and Bioware have come together once again to provide fans with exclusive news on Dragon Age, and the ever-expanding Mass Effect universe. Join Dark Horse director of public relations Jeremy Atkins and editorDave Marshall, along with Dragon Age writers David Gaider and Sylvia Feketekuty, BioWare art director Derek Watts, moderator "Evil Chris" Priestly, and a cast of other celebrity geeks and surprise guests for an exciting look into the Dark Horse/BioWare universe. Attendees can be sure to expect a spirited discussion on the ongoing link between comics and gaming, with exclusive news and more! Room 24ABC
12:30-1:30 Capcom's Lost Planet 3 and DmC Devil May Cry: Westward Bound—Capcom takes the Lost Planet and Devil May Cry franchises in exciting new directions by partnering with Western Development Partners. Lost Planet 3 releases early next year with a gripping new storyline that provides fans with untold truths from previous games. Set in the frozen tundra of E.D.N. III, the game takes the franchise back to its roots, making gamers rethink everything they thought they knew about it. Capcom producerAndrew Szymanski, a member of the development team from Spark Unlimited and "Go Beyond Survival," DmC Devil May Cry producer Motohide Eshiro, North American producer Alex Jones, and series director Hideaki Itsuno bring you the ultimate stylish action game. Detailing Dante's early years and set against a contemporary backdrop, DmC Devil May Cry retains the stylish action, fluid combat, and self-assured protagonist that have defined the iconic series. Witness Dante chain together combo after combo with panache as he dispatches the demonic spawn back to hell. See what the game has in store for you January 15, 2013. It's time to "Face Your Demons." Room 24ABC
1:45-2:45 Marvel Video Games— Learn all about Gazillion's Marvel Heroes MMO, Ubisoft's Avengers: Battle for Earth and more future Marvel games-including an announcement from Activision and High Moon Studios that is sure to be a hit! Q&A will follow. Room 6A
2:30-3:30 Penny Arcade Q&A with Gabe and Tycho— Join Gabe and Tycho (aka Mike Krahulik and Jerry Holkins) as they return to the SDCC stage. Listen as they take your questions about the comic, the reality series, PAX, Child's Play, the game industry and more! Room 5AB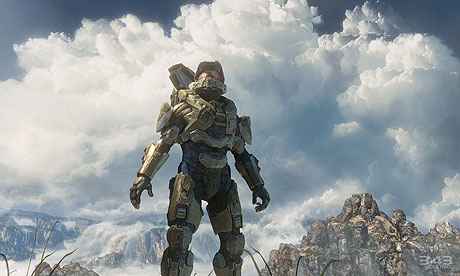 3:15-4:15 Halo 4: A New Campaign and Halo Infinity Multiplayer— Halo 4 marks the beginning of a new saga in the blockbuster franchise that has shaped entertainment history and defined a generation of gamers. Developed by 343 Industries, get a glimpse at how they have taken Halo 4 in new directions, introducing an ancient threat and the Master Chief's greatest challenge, as well as an innovative and fresh new take on multiplayer in War Games and Spartan Ops. Panelists include executive producer Kiki Wolfkill, creative director Josh Holmes,  and franchise development director Frank O'Connor. Room 6DE
4:00-5:00 The World of Capcom!— Moderator Francis Mao (Capcom) leads a panel of Capcom's producers and product managers, as they share trailers and sneak peeks of all the hot upcoming Capcom games, featuring Resident Evil 6, DmC, Lost Planet 3, Street Fighter X Tekken (PS Vita), and a few surprises! Followed by a Q&A session.Room 25ABC
5:00-6:00 Mass Effect: Past, Present, and Future— Developers from Mass Effect offer an exciting look at the evolution of the Mass Effect franchise. Mike Gamble (producer),Corey Gaspur (senior combat designer), Parrish Ley (lead cinematic animator), Sylvia Feketekuty (writer), Chris Helper (writer), Jessica Merizan (community manager) andChris Priestly (community specialist) discuss the history of the series, beloved characters, multiplayer gaming and hints at upcoming DLC. Don't forget to bring your emergency induction port! Room 25ABC
6:00-7:00 Reimagining a Gaming Icon: Lara Croft— Karl Stewart (Tomb Raider global brand director), John Stafford (Tomb Raider lead script writer), Camilla Luddington (voice of Lara Croft), and others discuss the journey of reimagining one of the most iconic franchises in video game history, Tomb Raider, through story, performance, and a lot of planning! Join the team for this Q&A session moderated by Geoff Keighley(host, Spike TV). Room 5AB
6:30-7:30 Gaming Kickstarter— Gaming industry veterans Oded Sharon (developer for Leisure Suit Larry), Chris Jones (Tex Murphy), Chris Pope (Two Guys from Andromeda: SpaceVenture), Jordan Weisman (Shadowrun), and Chris Avellone(Wasteland 2) discuss the new development model in gaming: Kickstarter! Join them as they discuss the ins-and-outs of the process, challenges, and lessons learned in creating a new generation of games for gamers through the Kickstarter model. Strategies, fan input, and advice for other projects are all on the table-learn firsthand what you can do to get your dream project funded! Room 7AB
7:00-8:00 Gaia Online— Chris Castagnetto (DJ Helsing) is proud to be hosting the Official Gaia Online Panel. This is your chance to meet the Gaia staff, get your burning questions answered and take a sneak peek at some of the great stuff Gaia has planned for 2012. Expect plenty of fun and some great prizes. Room 5AB
Sunday July 15
10:00-11:00 Sonic and Mega Man: Video Game Comics Showcase— Get your game on! Folks from the two most popular video game comic series share what's in store in one, must-attend panel! Learn what's on tap for Sonic the Hedgehog, Sonic Universe, and Mega Man. The editorial mastermind behind both books, Paul Kaminski, is joined by Archie Comics president Mike Pellerito, artist Evan Stanley, and Archie Comics executive director of publicity and marketing Alex Segura. See some exclusive artwork, learn about upcoming storylines, and get a glimpse at the biggest comic book event of the year. We. Are. Not. Kidding. Be there! Room 24ABC
11:00-12:00 Tapping into PlayStation History: The Emergence of PlayStation All-Stars Battle Royale— Chan Park, president of SuperBot Entertainment, provides a look into the creation and development of PlayStation All-Stars Battle Royale, where the team has tapped into 17 years of PlayStation history to create a brawler with top PlayStation characters and environments. Learn about decisions faced in selecting characters, how the team implemented the idea of "mash-ups", and how players can engage in cross play to challenge one another on PS3 and Vita. A representative from Bluepoint Games will be present to discuss creation of the Vita version of the game and how the cross play elements will work. The team will also unveil the two newest characters in the series. Q&A session to follow. Also participating is Omar Kendall, PlayStation All-Stars game designer.  IGN.com's Greg Miller moderates. Room 24ABC
11:45-12:45 Meet the Companions of Star Wars: The Old Republic— Voice actors behind some of the most memorable SWTOR companions talk about what it was like stepping into their roles in The Old Republic. Bring your questions for the Q&A! Panelists include Tara Strong (Risha), Catherine Taber (Vette), Tasia Velenza (Kaliyo) and others. Room 6BCF
1:00-2:00 Disney Epic Mickey 2: The Power of Two— Warren Spector (Disney Epic Mickey), Marv Wolfman (Crisis on Infinite Earths), and Peter David (The Incredible Hulk) discuss the highly anticipated Disney Epic Mickey 2: The Power Of Two video game set for release November 18. The panel will explore how the team mapped out the story for this innovative new title, as well as unveil the first details surrounding the Disney Epic Mickey 2 graphic novel, releasing exclusively in Europe in conjunction with the game's arrival in stores. The panel will also present a special never-before-seen sequence from the upcoming release. Additionally, Becky Cline (director, archives for The Walt Disney Company) will be on hand to discuss the reemergence and historical significance of Walt Disney's very first cartoon star, Oswald The Lucky Rabbit, who is prominently featured in the game. Join Warren, Marv, Peter, and Becky for this session. Room 25ABC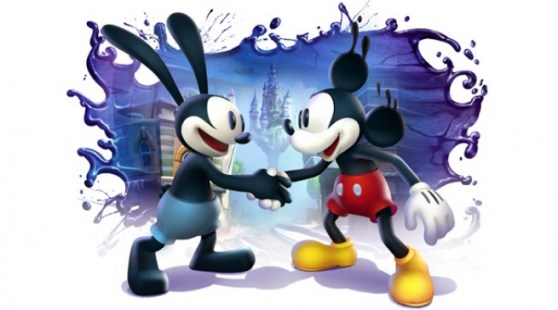 Posted in Conventions on Thursday May 23, 2013. Read More About bioware, Comic Con International, Comic-Con programming, gaming, halo 4, Mass Effect, rated na, San Diego Comic Con, Tomb Raider, transformers war for cybertron.
Ash is an editor on Nerd Appropriate. Check out the other 580 articles by Ash on our site.