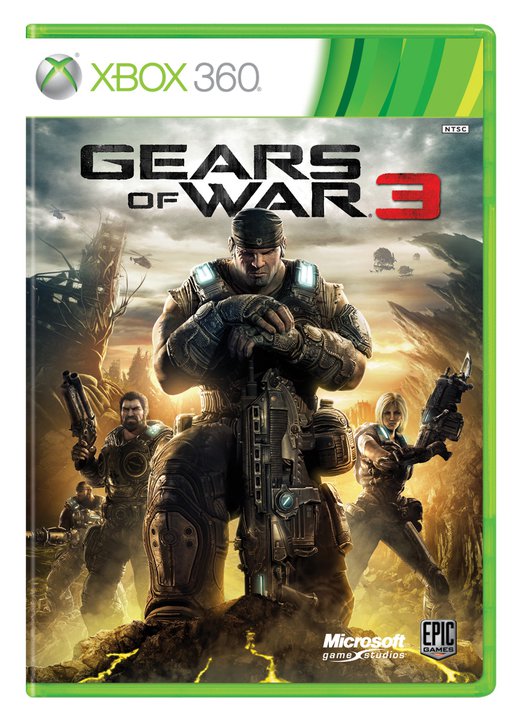 Comic-Con 2011: In the Comic-Con Trenches with Gears of War 3 (video)
Every once in a blue moon something "cool" happens to us at NA. While attending the Gears of War 3 panel last week at Comic-Con International we happened to strike up a conversation with a gentleman from Microsoft. He loved that we were
small-press (and fans of the series) and allowed us to have a seat in the "Microsoft section" for the duration of the panel. As a total Gears fanboy it was a little surreal sitting next to Dominic Santiago (Carlos Ferro), COG Gear (Isaiah "old spice guy" Mustafah) and the "Cole Train" himself (Lester Speight) as their names were announced to a capacity crowd. After seeing how incredibly excited these guys were first hand, it dawned on me that this gig is much more than a paycheck for these voice actors and that they clearly love these characters as much as we do. Oh yea, I should also mention that our row also was home to the ever-nerdy Morgan Web and Cliff's fiance L337Lauren. I went ahead and captured some video footage from the panel taken from our perspective just to give you guys a quick glimpse of the energy in the room. The biggest announcement was the addition of Isaiah Mustafa to the voice cast. Mustafa will now be playing the voice of COG-Gear due to that fact that (Clayton) Carmine's role has been expanded. Carlos Ferro (who was an incredibly nice guy) mentioned to us that Micosoft "encouraged" him grow his beard out to look a bit more like Dom's. Like the mafia, when Microsoft "encourages" you to do something, you say "yes". The Gears panel was simply a cool fan-boy experience I wanted to share with you all.