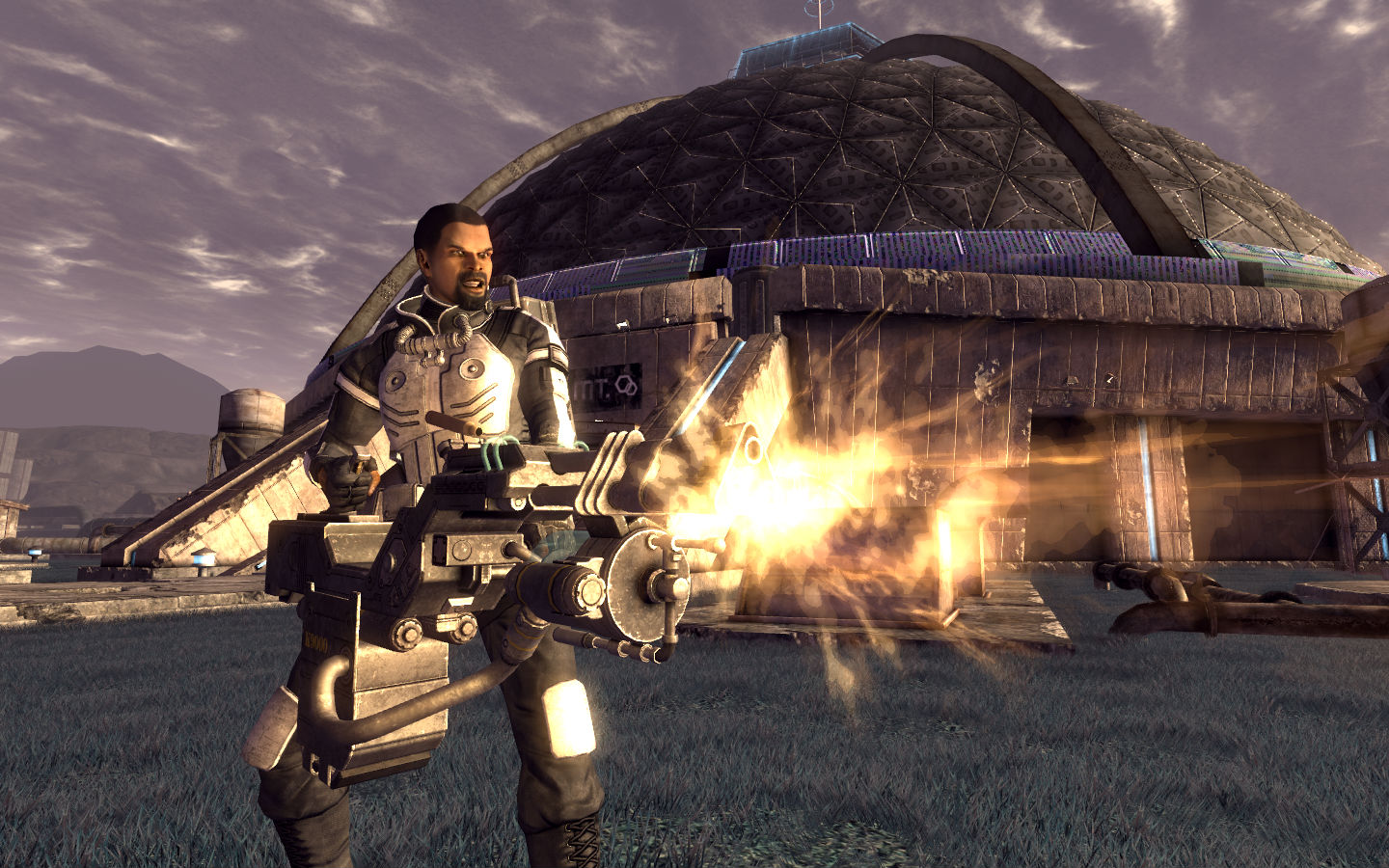 Fallout New Vegas DLC: Old World Blues – New Screens and More
Like a festering rad-scorpion bite, Fallout is the gift that keeps on giving.  If you're a fan of post-apocalyptic exploration and blowing things up the Fallout series is probably one of your favorites. Earlier this morning Obsidian and Bethesda just graced us with some new screens of their upcoming Fallout New Vegas DLC: Old World Blues.  We're also are providing a clip from Qore that shows off what characters Veronica Belmont will be playing in the DLC (hint: one is a light switch).
Plot: Although we don't know a lot so far, it has been confirmed that "the courier (that's you)" will take a trip to an abandoned science facility where old world scientists are conducting strange experiments on everything with a heart beat.  "Old World Blues," the third DLC pack for the game along with  Dead Money and Honest Hearts — arrives for Xbox 360, PS3 and PC on July 19.