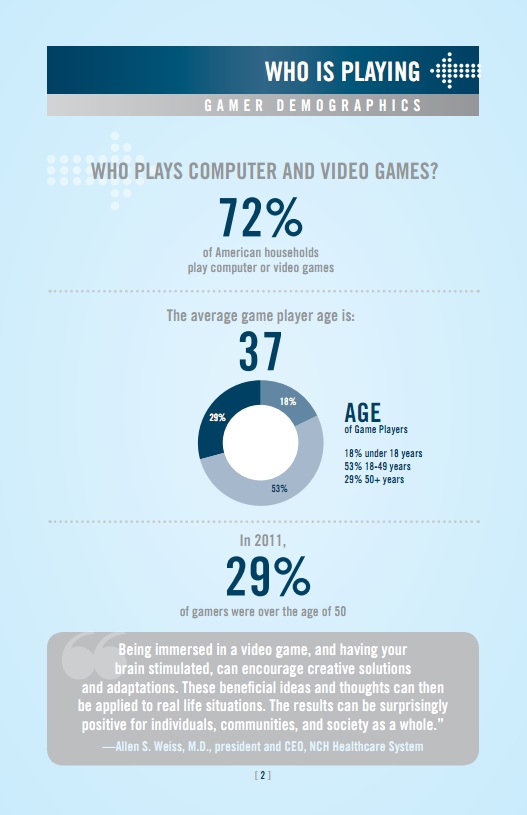 Gender and Age in Gaming: ESA Delivers Some Interesting Statistics
I'm not huge on dropping statistical bombs on our readers, but we just received a message from The Entertainment Software Association that I really have to share with you all.  What it boils down to is CHANGE.  The whole "us VS. them" (gamers vs. non-gamers) attitude of the past is slowly going away.  Why you ask? Because, well… almost everyone is now a gamer.  Trust me, this is GOOD news.
Who Is Playing – 72% of all homes play computer or video games
The Average Age – 37 years old
Gender in Gaming – 58% Male, 42% Female
Average Years Gaming – 12
If you have any interest in reading more, I'm going to link the PDF file that the ESA sent to us.  There is amazing amount of information in the 14 page file.  It's incredible to see the landscape of gaming change so quickly.  I'm glad to see that the world is finally catching on to the quality and value of electronic entertainment.