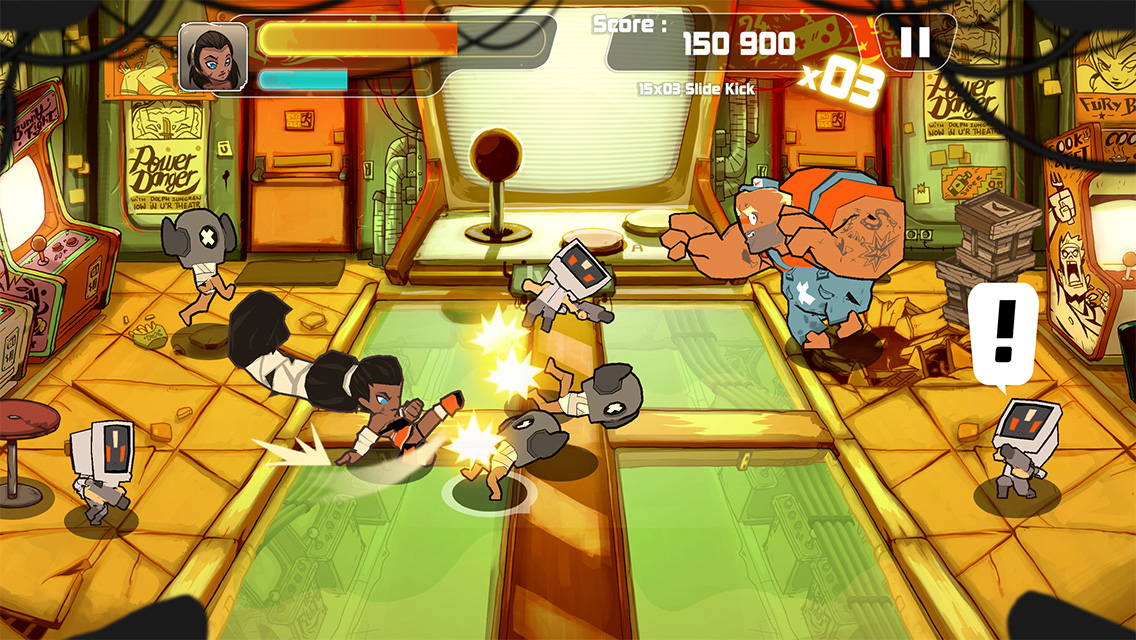 Combo Crew takes a swipe at classic arcade fighting action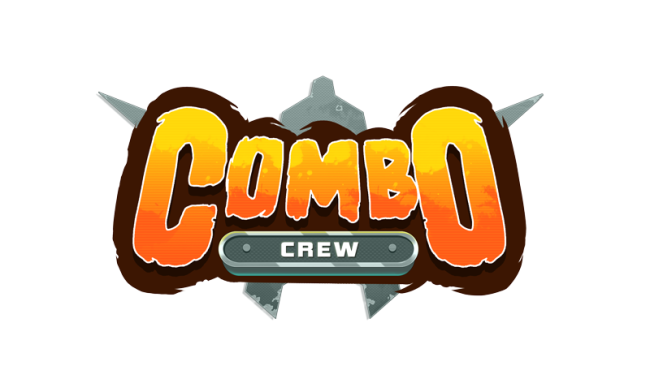 Combo Crew is the newest upcoming mobile game from indie darlings, The Game Bakers. We fell in love them a couple of years ago after playing Squids at PAX. Since then, we've been perfecting all of the missions in both Squids and Squids: Wild West. Admittedly, Squids WW was challenging enough, I've been a bit of a sissy in starting the pro quest. But now I have an excuse, because Combo Crew is going to blow your pants off with arcade action on touch devices.
We got to take a sneak peek at Combo Crew at PAX East 2013, when we met with Audrey Leprince and Emeric Thoa in a cosy corner in the concourse just outside of the expo hall. We huddled around Emeric's iPad and were immediately enthralled. What we saw was a brawler inspired by the arcade classics like Streets of Rage, Final Fight (my personal favorite) and Street Fighter. The twist is Combo Crew eschews the virtual D-Pad in favor of swipe controls. And it's awesome!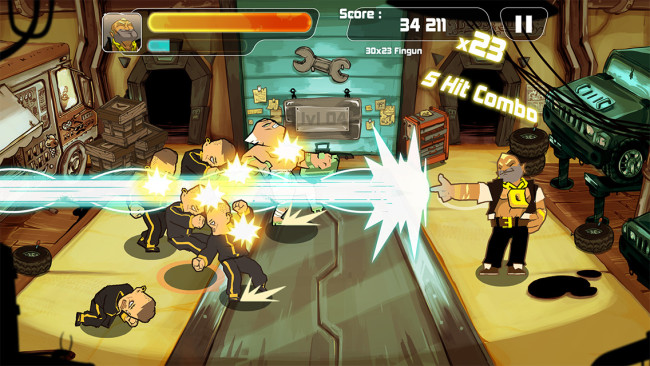 The Game Bakers really have a reverence for the classics, so making sure the classic arcade experience translated to a mobile platform was an important aspect of the game's development. Emeric explains, "games like Street Fighter and Final Flight require a D-pad controller, and that just doesn't make sense for touch devices. So we challenged ourselves to make a brawler with really good touch controls. And we're pretty sure we've pulled it off!"
I think they did too. The controls are intuitive, using single finger motions for regular moves, and two finger motions for specials. I remember as we sat in the concourse watching Emeric demo the game my first thought was whether or not this would still work on the smaller screen space of a phone (up until then we'd only seen the game on a tablet). Of course! Audrey pulled out her cell phone, and showed us the same great attention to detail on the smaller screen. In designing the game, they looked at the controls for both phones and tablets, and made adjustments when specific motions did not translate well between the screen sizes.
That same attention to detail follows the game's presentation. Combo Crew has a different art style than Squids, but with the same level of polish we've come to love about The Game Bakers passion for developing quality games. In Combo Crew your team of fighters fight your way up to the top of a tower, where they are being held hostage. And come on… it wouldn't be a classic beat em up without a tower to climb, right?!
Emeric and Audrey explained that there will be multiple characters to fight with (with a few surprises in the works), and each character has different strengths and weaknesses, just like the Final Fight days. Combo Crew also has social integration. You can connect with friends to compare scores of course; but you can also work with a friend asynchronously — your buds can revive you and continue the battle up the tower. There will be a lot of great replay value, I believe, considering the multiple game modes, unlockables and social integration.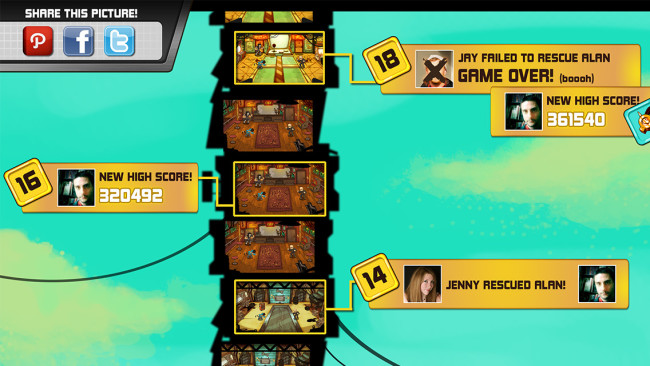 Combo Crew, from The Game Bakers, is scheduled for a May release on iOS and Android. Get your digits ready.