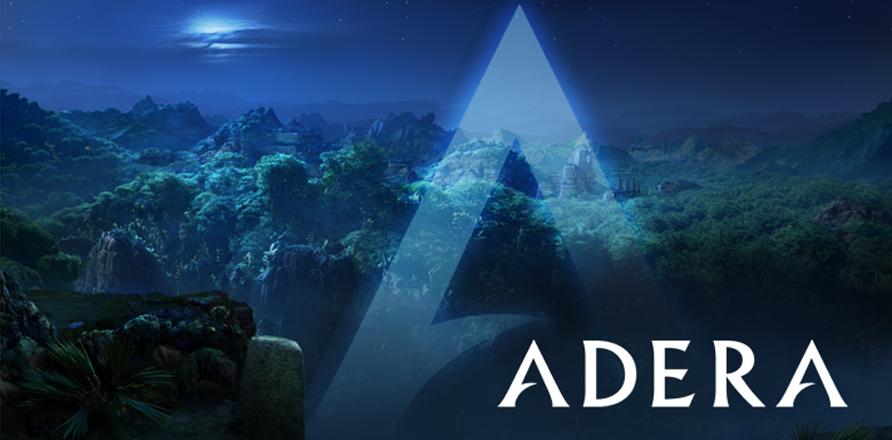 Adera blends classic and new puzzle adventure elements, featuring Ali Hillis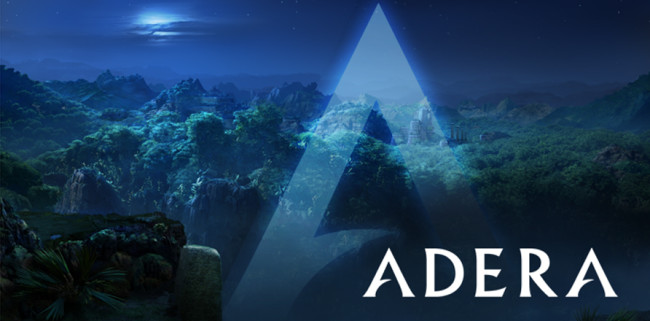 During our most recent chat with Ali Hillis on Rated NA 101, we were admittedly surprised to hear that she provided the voice for the main character in an ongoing episodic puzzle-adventure game, Adera, from Hitpoint studios, on Windows 8. As one of the few Surface owners out there, I'd seen the game in the Windows Marketplace. For a long time, it was one of the few Xbox Live enabled games in the marketplace. I'd actually had the darn thing installed on my machine, but never had the time to give it a go. (Admittedly, I have a hard time not finishing games, so I knew once I started Adera I was in for the long haul). Well, the news of Ali's voice in the game was all the motivation I needed to get started.
Adera tells the story of Jane Sinclaire (voiced by Ali Hillis), who until very recently, believed her grandfather to be dead. She receives a mysterious package, which leads her out into the Atacama desert in search for answers. And that's when, as they say, shenanigans ensue! A helicopter crash quickly leaves Sinclair and her pilot, Hawk, stuck in the middle of the sprawling desert. However, we see both ice and seaweed on the wreckage, and Jane begins to discover everything is not as it seems.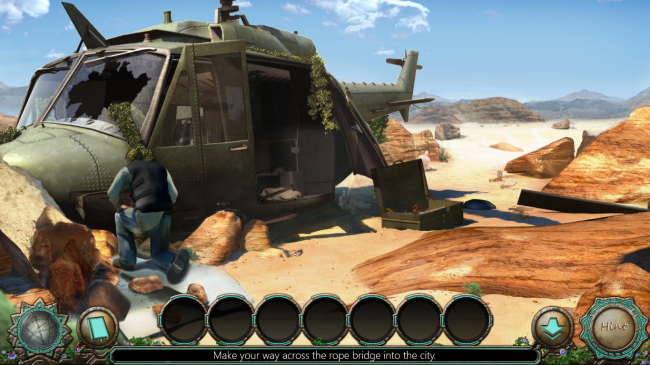 The story unfolds through exploring the game's highly detailed environments. The core elements of gameplay are reminiscent of old-school puzzle-adventures like Myst or Shivers (Shivers?! Establishing puzzle-game cred – whaaaat?!). But Adera also takes advantage of the platform, introducing new school functionality like touch-screen functionality in puzzles, using the gyroscopic sensor in the tablet to explore environments, and the metro-style interface as a hub to review progress and collectibles. There are also some great animated sequences that blend well into the gameplay.
There is also a good variety of puzzles to interact with, including hidden object, tanagram, traditional figure-it-out puzzles, and the classic figure-out-what-object-and-what-to-do-with-it. I appreciate that the nature of that last type is all logical. You use an axe to cut vines… as opposed to other puzzle games where you trade an axe for an orange, which you put into a juicer, to make super acid that melts the vines… you know what I mean.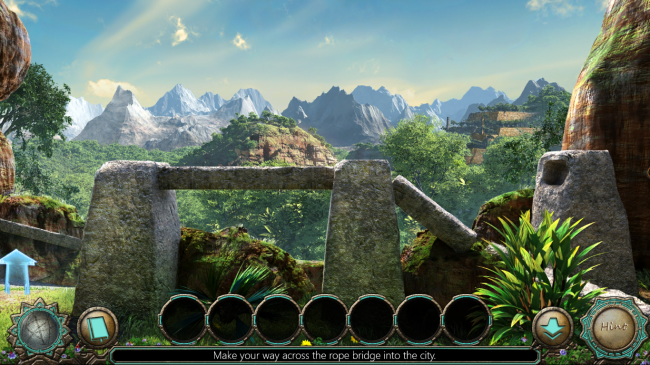 Adera is an episodic game, with five parts scheduled to release (Ep 5 is coming soon). I played through the first episode, which offers around 3 to 4 hours of gameplay… which is awesome considering the first episode was FREE. I found the story to be engaging, providing the right amount of depth for a puzzle game, holding the elements together well without getting too involved. There is a hint system in place, making the game accessible to all skill levels, while allowing you to ratchet things up or down on the fly. Being an Xbox Live enabled game, Adera also has Achievements and supports Cloud Saves so that you can start playing on one device and then resume playing on another (e.g. from tablet to desktop).
If I were to make one request, at least from Episode 1 alone, is that I want more Ali in my game. Puzzle games, in general, often have dialogue for those moments where you're stuck, and the character will say something like, "I don't think that goes there." While Ali voiced many of the lines in the game, these types of lines were text only. So to the fine folks at Hitpoint, more Ali please. Anyone that follows our merry band never gets tired of hearing her voice.
I'll definitely be picking up the remaining episodes. Hillis remarked, in our interview, that as the recording for the episodes continued, she was given the liberty to open things up a bit, with some tongue-in-cheek humor about all the puzzles that impede Sinclair's progress. If you've got a Win8 machine, you'll definitely want to give Adera a go. And let @missalihillis know what you think about the game!
Happy Gaming