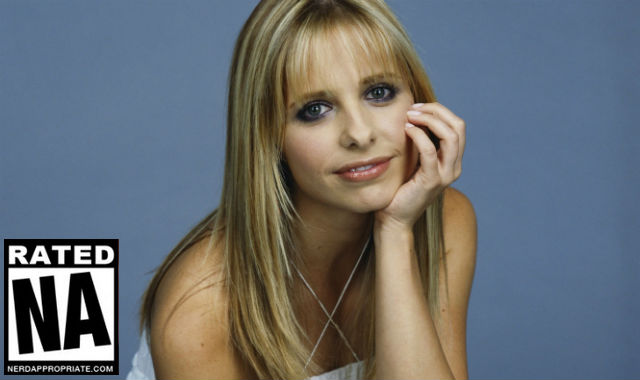 Buffy is back! Gellar returns to T.V. in Ringer!
Buffy is one of those shows that you may have laughed at, until you actually took the time to watch it.  Sure, shows about vampires and zombies are all the rage now, but Buffy was been kicking demon ass back in the 1990s!  The highlight of Buffy wasn't the monsters, or the humor, it was  the incredible legitimacy Sarah Micelle Gellar brought to a role that could have been cookie cutter (see Kristy Swanson).  Face it, she was just a damn good actress.  After Buffy wrapped its 7th season, Gellar stayed away from televison... until now.
Gellar's new series "Ringer" has been picked up by the CW!   The good news about  "Ringer" is that it's from writer-producers Eric Charmelo and Nicole Snyder of Supernatural fame. It also stars Nestor (Is he wearing eye-liner?) Carbonell from LOST.  While I never really jumped on the Supernatural bandwagon,  I do have to appreciate its fans and content.  One of these years I'll have to watch.
So what's it about?
All we know is that "Ringer" is a murder mystery show (see: Veronica Mars, Twin Peaks) that involves identical twins.  Plot Summary from IMDB: "A young woman on the run from the mob poses as her wealthy twin sister to try and evade them, but soon discovers that her sister has a price on her head as well.
CAST – Thanks IMDB