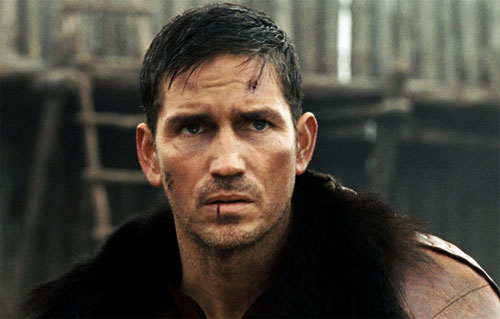 New J.J. Abrams show teams Lost's Ben Linus with Jesus to fight crime!
I must admit the premise of J.J. Abram's new drama "Person of Interest" actually sounds pretty damn fun.  In case your memory is cloudy, Hollywood's new golden boy (Abrams.. doi) got his action-teeth wet directing episodes of his uber fun C.I.A drama, Alias.  I guess you could say that  Abrams loves his spy hi-jinx, because he's back for more.  Check out this brief clip of "Person of Interest".
What is it about?  Well it seems as though Ben Linus is a super scientist that found a way to predict when crimes are about to happen.  In order to stop said-crime, he enlists the aid of James "Jesus" Caviezel, an ex-CIA super operative.  Both Caviezel and Michael Emerson are spectacular actors, so this should be a treat. Person of Interest will air this Fall at 9:00pm on CBS.
CAST: THANKS IMDB