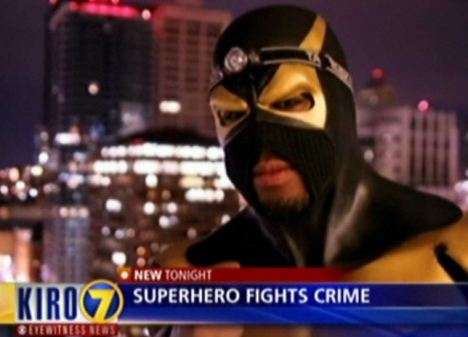 Seattle based real "super hero" Phoenix Jones hurt in the line of duty.
Possibly inspired by "Kick Ass", Seattle based super hero Pheonix Jones was kicked in the face over the weekend while being held at gun point. Unlike the actual "Phoenix", something tells me Jones would not be getting back up if he caught a bullet to the cranium.
On another note, I used to fantasize about becoming a super hero like Batman, but never had the coordination to pull it off. I got about as far as sketching my costume on a Wendy's napkin. I have to give Phoenix some credit for trying. He's either a real hero or a crazy hobo that robbed a costume shop.
FROM AP –