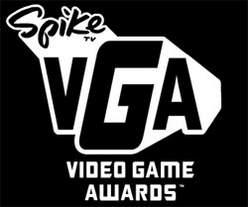 Win "Achievements": We are covering the Spike VGA Awards
With no more major releases slated for 2010 (sans Cataclysm), our gaming year is officially over.
Nerd Appropriate is covering the 2010 Spike VGA awards with a live stream, some pizza, and hopefully some toilet humor. (Sat 12/11 8pm EST)
Even if you can't attend the party itself we are going to give away "Achievements" to the folks that can guess the winners in a wide variety of categories.  What are these "achievements" you speak of?  You'll have to wait and see.
How do you cast your vote? Simple, copy and paste the list below and select a winner for each category.  Paste your answers in this thread and you're done. Like I tell my students, even if you don't know the answer or don't have an opinion, guess! Like you were really "working" at your desk anyway?
The actual VGA's have around 30 different categories, but we narrowed our list down to 10.  Good luck!
1) Game of the Year
Call of Duty Black Ops
God of War III
Halo: Reach
Mass Effect 2
Red Dead Redemption
2) Studio of the Year
Bioware: Mass Effect 2
Blizzard : Starcraft 2
Bungie: Halo Reach
Rockstar San Diego: Red Dead Redemption
3) Best XBOX 360 Game
Alan Wake
Fable III
Halo: Reach
Mass Effect 2
4) Best Sports Game
FIFA Soccer 2011
Madden NFL 2011
NBA 2K11
MLB 10: The Show
5) Best Shooter
Battlefield: Bad Company 2
Bioshock 2
Call of Duty: Black OPS
Halo: Reach
6) Best Action Adventure Game
Assassin's Creed: Brotherhood
God of War III
Red Dead Redemption
Super Mario Galaxy 2
7) Best RPG
Fable III
Fallout: New Vegas
Final Fantasy XIII (sigh)
Mass Effect 2
8 ) Best Original Score
God of War III
Halo: Reach
Mass Effect 2
Red Dead Redemption
9) Best Adapted Video Game
Lego Harry Potter: Years 1-4
Scott Pilgrim: The Game
Spider Man: Shattered Dimensions
Star Wars: The Foce Unleashed 2, even more unleashed
Transformers: War For Cybertron
10) Most Anticipated Game
Batman: Arkham City
Bioshock: Infinite
Gears of War 3
Portal 2