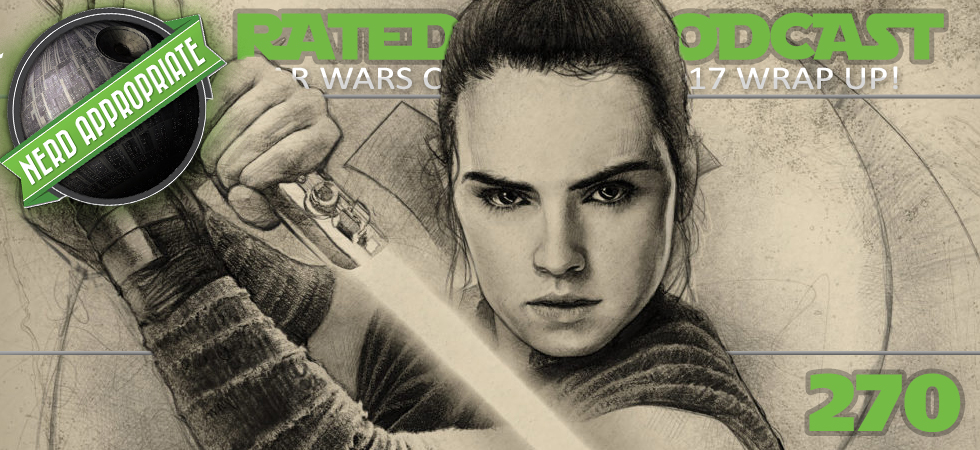 Rated NA 270: Star Wars Celebration post-show
Scott, Ash, and Matt discuss all the news and rumors from Star Wars Celebration 2017 including The Last Jedi, Battlefront II, Rebels, Forces of Destiny, and more!

Or download this episode to listen offline!
Support Rated NA…
– Try Audible and get a free audio book download
– Subscribe to us on Twitch !!