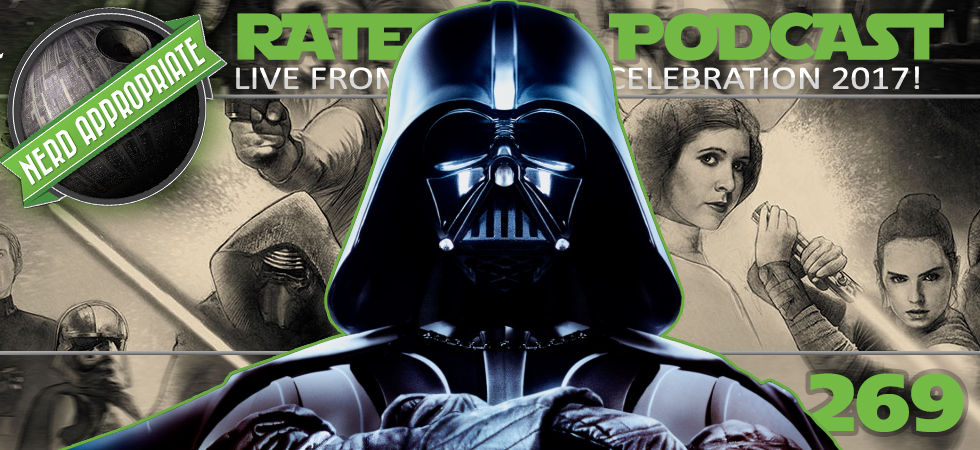 Rated NA 269: Live from Star Wars Celebration 2017 !
On this very special episode of the Rated NA Podcast, Scott and Ash talk nothing but Star Wars! That's right, this episode Is coming your way straight from the podcast stage of Star Wars Celebration 2017! Strap in for the latest Star Wars news, rumors, video games and speculation.
Or download this episode to listen offline!
Special thanks to Nerf Herder for the use of "I'm the Droid (You're Looking For)", which is available on their latest album, Rockingham; also thanks to Chris Gore and Pod Crash for giving us some extra time during our live show.