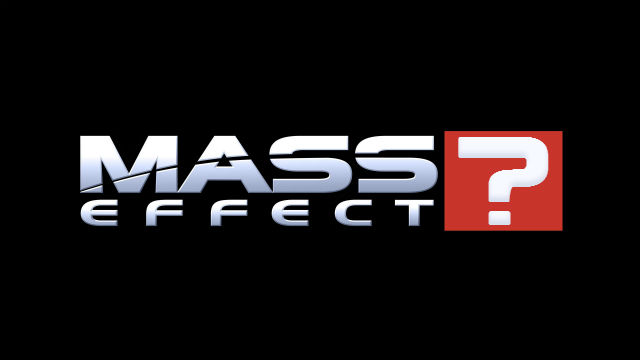 New Mass Effect? Five Things We'd Love to See
Hmmmm…. "We're in early stages of designing a completely new Mass Effect game. What would you want to see in it?"  This afternoon Mass Effect Executive producer Casey Hudson sent out a tweet that got the imaginations of Mass Effect fans working overtime.  While this is something we've discussed at length on our podcast Rated NA, we're elated to hear that Bioware is hard at work on a next-gen Mass Effect title.  After a bit of stewing here is what we'd love to see.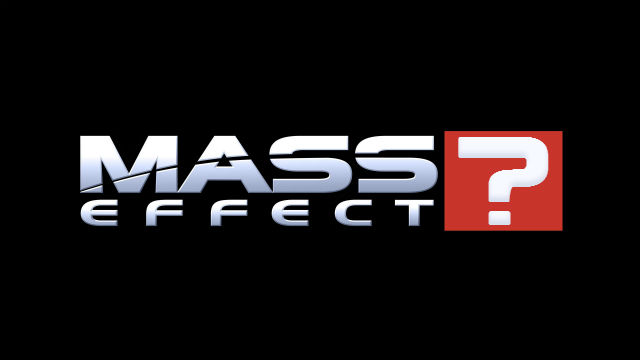 1.  The return of old faces:  The best part of Mass Effect wasn't the space battles, futuristic weaponry, or even the gameplay, it was the relationships that we got to forge throughout our adventures.  While I understand the appeal of allowing the player to meet a entirely new cast and crew, it would be a shame to not bring back some of the Normandy's heroes for a bit more action.  Imagine the thrill of running into an old and crusty Joker in a slimy bar on the edge of the galaxy, or showing up on Omega generations later to find Aria still in charge… . Awesome right?  Gamers love familiarity, and we've grown to know the characters of Mass Effect quite well.  Plus, we all know Asari and Krogan live forever.
2. No Prequels: Too much has already happened in the Mass Effect universe to ever devote a full game to old news.  While many people here at NA think it would be a great idea to spend time on the First Contact War or even the Rachni War, I say move forward!  The worst threat in the history of all time just got its butt kicked (in one of three ways) and it's time to see what the future holds after the defeat of the Reapers.  As much as I'd love to play through these classic galactic conflicts myself, I feel as though they're better suited for the books and comics.
3. Space Combat:  How incredible was it when the Normandy was blown out of the sky by the Collectors and then later returned to have its revenge with super Garrus pimped laser cannons?  Now imagine getting to actually PLAY that scenario and not just watch it.  With such incredible ship detail and design, it was always a shame we never got to pilot the Normandy through the Omega relay with our own sweaty hands.  While ship combat of that caliber was not entirely possible on current gen consoles, who knows what next gen will allow the developers to create.  More explosions!
4. Cooperative Campaign: Don't get me wrong, I love me a traditional RPG, but WOW was cooperative multiplayer in ME3 a lot fun.  How would developers create a story based RPG with various dialog options that still allowed players to drop in and out of their friend's games without screwing up their story?  I have no idea… but damn would that be awesome.
5. The Search for Shep:  One thing all players have in common is their love for Commander Shepard.  Imagine an entire campaign based around the search for a missing, and perhaps dead, Shepard.  Millions of players around the world agree that Commander Shepard is one of the greatest video game protagonists of all time, so why not make them work (and pay $$) to try and get their beloved Shepard back.   Also, Bioware wouldn't be caught in a lie by saying that after ME3 Shepard's story was over.  This wouldn't be Shepard's story, it we be a story about the search for a lost galactic hero.  Heck, it could even have puzzles and parkour!  Okay… maybe I just want Jennifer Hale back.