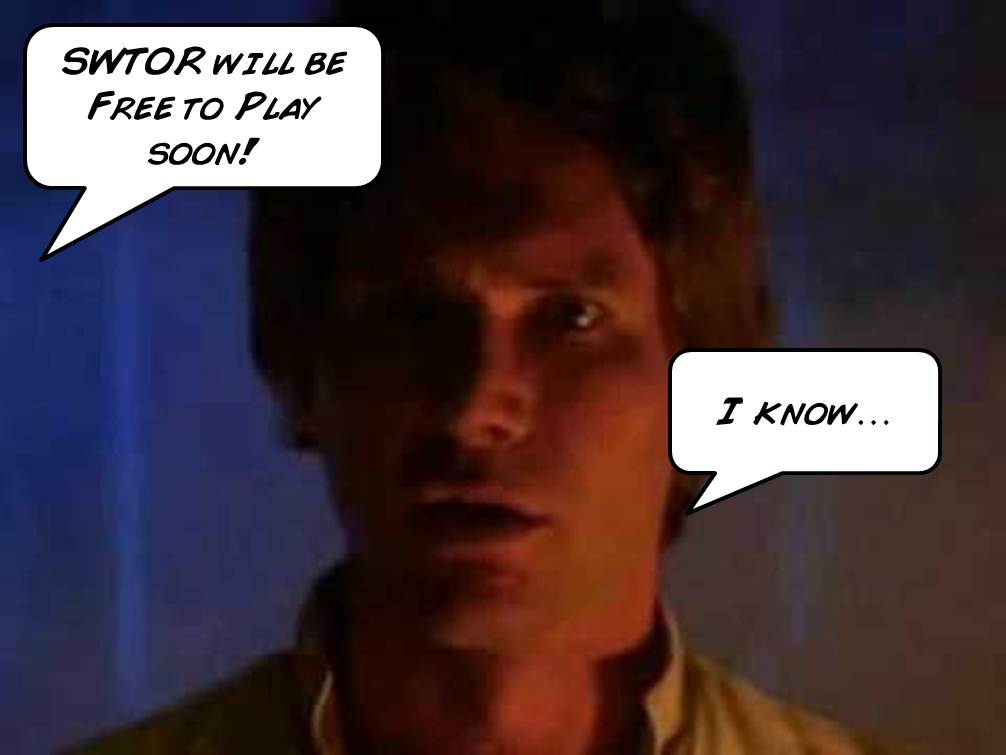 SWTOR going free to play this fall, keeping Subscriptions too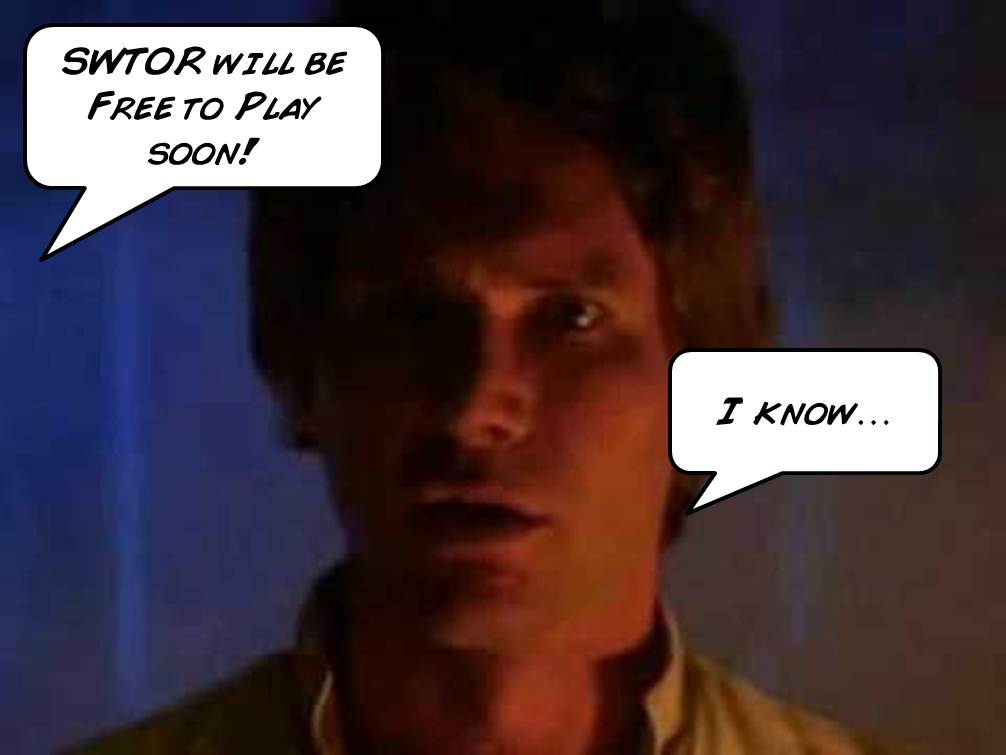 Announced today, SWTOR is going Free to Play, sort of. You see, players will be able to maintain a subscription, and have unlimited access to the game. Meanwhile, free-to-players will quest right alongside the subscribers, albeit with limited access. For example, only Subscribers can complete Operations.
Additionally, SWTOR will be opening something called the Cartel Market, in which you spend… wait for it… Cartel Coins. Cartel Coins seem similar to Doubloons for my Puzzle Pirates fans out there (anyone, anyone?). Anyhow, the website describes that "Cartel Coins may be used to purchase specialty items that allow you to customize and equip your character cosmetically. With Cartel Coins you will be able to purchase in-game items including customizable gear and convenience features that will enhance the game play experience."
Got it, so cosmetic gear… and convenience features? Ok, now you have my attention. Not knowing what this means, I'm not going to guess… but I will say the problem that was plaguing this Guild many months ago is that we were all at different levels, making it difficult to quest together, and when server populations dwindled, it was difficult to find someone to run Heroic quests with.
All in all, it looks like there is a commitment to this product, with much more content (including 10 new level 50+ space combat missions, neat) promised in the coming months. There is quite a large market to cater to here, it will be interesting to see how balance is brought to the game. For example, if all of the content is for end game characters, new players might feel disenfranchised, the opposite would be the same if everything was made for new players. And how will existing, but dormant, guilds of various level players get their mojo back… what ever the answer, I hope it's…  convenient. 
Read more about the announcement here. 
What do you think? Time to get the band back together? Sound off in the comments.