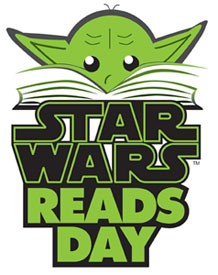 Star Wars Reads Day! A National Event!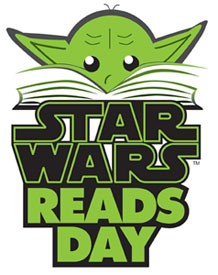 Us kids of the Star Wars generation are old enough now to have kids of our own, and what better way to spend a day with them than to get some cool Star Wars swag and read the stories to them! On October 6 the nation will join forces (the dark side perhaps?) along with Lucasfilm and its publishing partners (Abrams, Chronicle Books, Dark Horse, Del Rey, DK, Scholastic, Titan Magazines, and Workman) for Star Wars Reads Day.
Follow Star Wars Reads Day on Facebook!
Are you a comic shop, bookstore or library that wants to participate?? SIGN UP NOW!! You'll get a promo kit and event ideas, with free reading materials and giveaway gear. Want to volunteer??? You can also sign up here http://www.starwars.com/news/star_wars_reads_day.html
Do or do not… there is no try.