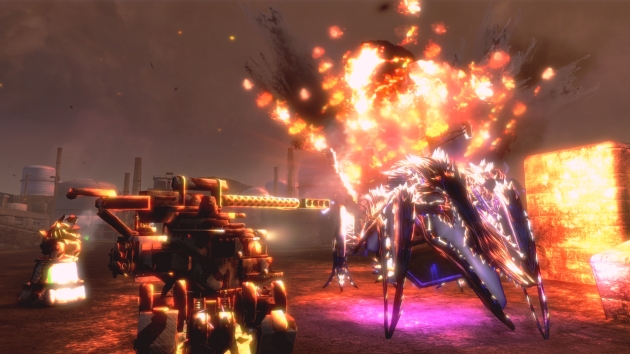 Trenched: Get Free Double Fine Paint Job
We are already itching for more TRENCHED content.  In the meantime, while you're trying to get more gold medals on those missions, do it with style!  Sign up for the Two Headed Baby Brigade (best name ever) Newsletter on the http://trenchedgame.com web site in order to receive the Orange Camouflage Double Fine Paint Job for FREE.
It's Pretty simple to do.  All you have to do is provide a name,valid email address and your Xbox LIVE Gamertag. You can also sign up your friends (but you probably want to be the only cool kid on the block with this limited edition paint job).
NOTE: According to the banner this is a LIMITED TIME offer.
Sign-up for the newsletter to get the Paintjob here: http://trenchedgame.com/enlist.html
They have some poor intern, or maybe Tim Schafer himself mailing out the codes one by one, so it may take a few days to arrive.  It will install itself automatically when its time.  When it does indeed arrive it can be found at the bottom of your list of available paintjobs. You DO NOT have to do anything else to install the paint-job… how cool is that?
ADDITIONAL INFORMATION ABOUT TRENCHED:
It's amazing – Price: 1200 Microsoft Points