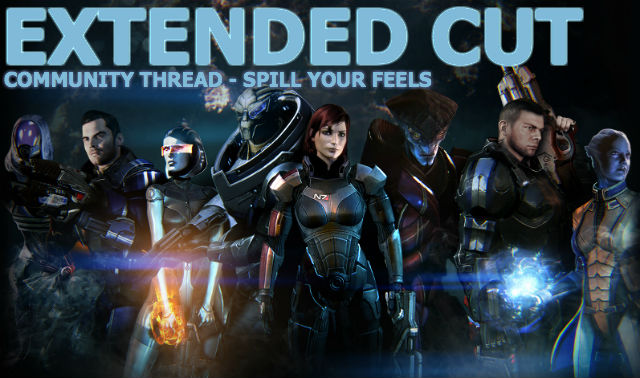 Mass Effect 3: Extended Cut Community Thread – Spill Your Feels
Well it's here!  Love it or hate it, the fabled Mass Effect 3: Extended Cut is upon us.  Please use this *SPOILER* filled thread to spill your guts and let other members of the community know exactly how you feel about of Bioware's latest DLC once you're done. Don't hold back! We want your keyboards to short circuit from the deluge of tears.  As always, be excellent to each other.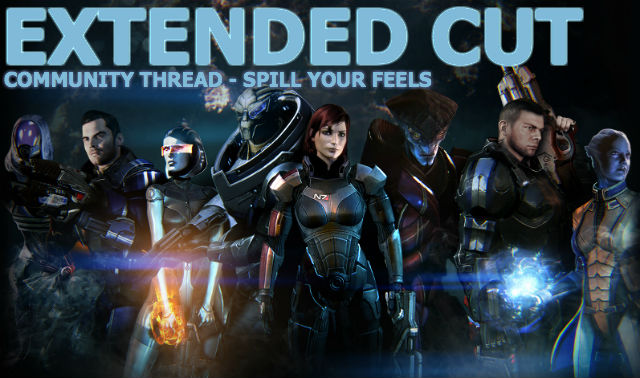 Note: As this was posted my Extended Cut DLC was still in the process of downloading. As soon as I'm done I'll let you know the skinny.