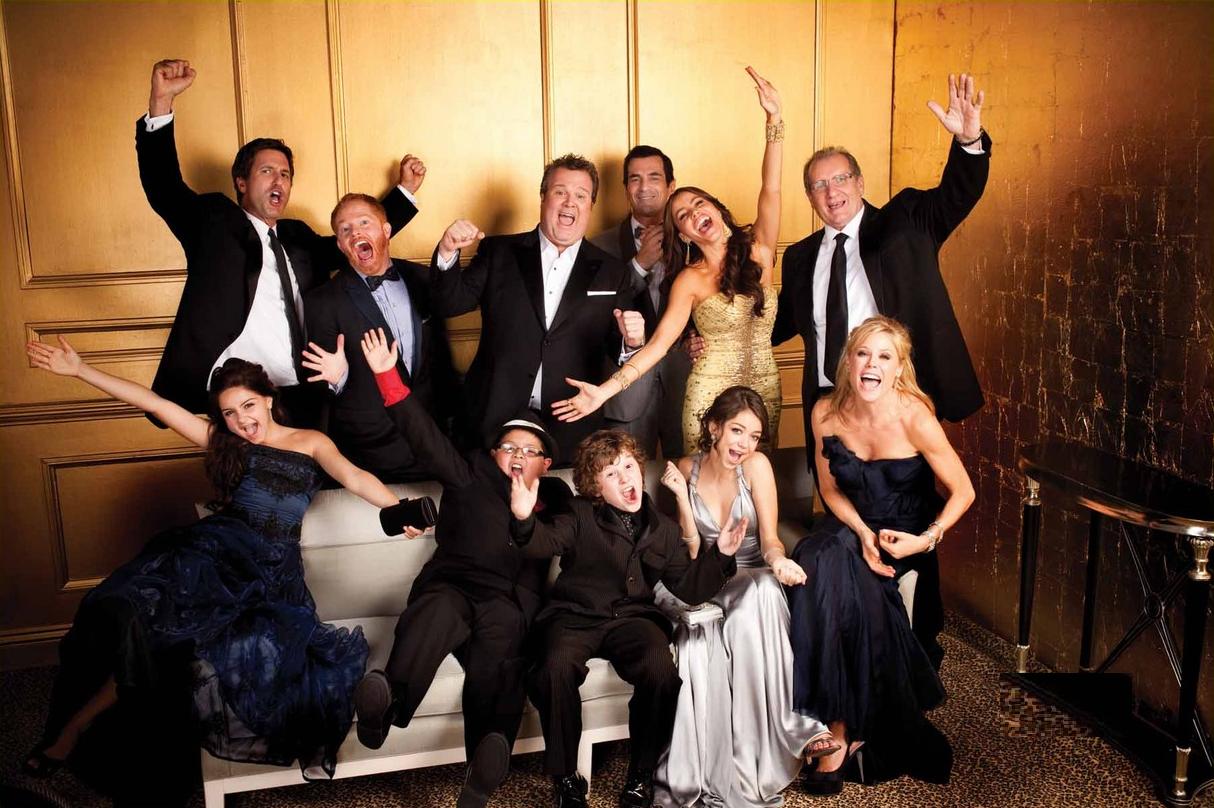 Fall TV Preview for Wednesday 9/21
Did you catch New Girl last night? I was on the fence during the TV Deathwatch, but I really liked it. Laughed aloud a few times and enjoyed the characters quite a bit. So let's get it rolling for Wednesday night.
ABC
8pm – 9pm – The Middle – 1 hour Season Premiere: This overlooked comedy starring Everybody Loves Raymond's Patricia Heaton and the Janitor from Scrubs ( I refuse to refer to him as anything else ), is kicking off ABC's big comedy push. I never really got over the Malcolm in the Middle vibe this show gave off, but it is critically liked if you care about that sort of thing.
9pm – 10pm – Modern Family – 1 hour Season Premiere: Best written straight up sitcom on TV. Bar none. Community, 30 Rock and Parks and Rec are all riffs on sitcoms to me and don't fall in the same category. This show is endlessly witty, relatable and the families are endearing. Watch it, get the seasons before it, watch them, and thank me later.
10pm – 11pm – Revenge – 1 hour Premiere episode: This show is getting pushed pretty hard by ABC and tonight we'll see if it lives up to the hype. A girl returns to her family home in the Hamptons to get revenge on all the people there who wronged her family. I dig what I've seen so far, and if there are enough twists in the plot this one may have legs.
CBS
8pm – 9pm – Survivor – Did you know the show that started it all is still around? I didn't. There's some drama, and some of the characters are from previous seasons. If you like this show, then you are already most likely watching.
9pm – 10pm – Criminal Minds – Season Premiere: I honestly am not too well versed in all things procedural on CBS. This one is supposedly different because it focuses on how the criminal is thinking rather then the crime itself. I'm guessing that if you're a fan of NCIS, CSI and the other acronym shows, this one may be up your alley.
10pm – 11pm – CSI – Season Premiere: Are you old enough to know who Ted Danson is and care that he's on a new show? Do you like NCIS, CSI and it's many spin offs? Then have I got a show for you. Ted Danson joins the crew this year. This is the one that didn't spawn a meme.
FOX
8pm – 10pm – The X-Factor – 2 Hour Season Premiere: Supposedly this show is going to redefine everything you've ever thought about singing competitions. Considering I haven't thought much about them, that shouldn't be too hard. The main difference here is you can be any age to win. How revolutionary.
NBC
8pm – 8:30pm – Up All Night – Second episode from Will Arnett, Christina Applegate and Maya Rudolph which follows a new couple and their baby. The pilot was ok but a little dry. I'll probably give this one a few episodes to see if it picks up steam. Overall I like the cast, but it definitely had a bit of Pilot syndrome.
8:30pm – 9pm – Free Agents – Hank Azaria co-stars in this comedy about him picking up the pieces with co-star Kathryn Hahn after being recently divorced. The pedigree is no less then the fantastic Party Down (Creator John Enborn), so I will be giving this a shot.
9pm – 10pm – Harry's Law – Second Season Premiere – It's the continuation of the "Legal Dramedy" created by David E Kelley (Boston Legal, Ally McBearl, etc). I'm assuming if you read the words David E. Kelley and know who he is, then you're probably watching.
10pm – 11pm – Law & Order: SVU – Season Premiere – If you took part in the drinking game, I believe the rules will be changing. Christopher Meloni has left the building, and the rest of the detectives, especially Mariska Hargitay's Det. Benson.
CW
8pm – 9pm – H8R – I'm sorry. I refuse to write anything about this show other then the fact that it is on at this time. If you like it, then by all means explain in the comments.
9pm – 10pm – America's Next Top Model – I can already hear Tyra Banks from here.
Our Picks
8pm – 8:30pm – Up All Night – Like I said, I enjoyed the pilot, I just think it suffered a tad from pilot syndrome. Hopefully the show finds it's legs in it's characters and moves forward.
8:30pm – 9pm – Free Agents – Created by the guy who made Party Down and starring the guy from the Simpson's? Let's give it a go.
9pm – 10pm – MODERN (F-ING) FAMILY – I can't tell you how happy I am to have this show back in my life.
10pm – 11pm – Law & Order: SVU – this is mostly due to the wife, but I have been known to enjoy some L&O in my time.
DVR?
I'm going to give 2 suggestions:
If you like reality TV, try out America's Next Top Model, it's always good for a laugh. I know it is probably shocking that I picked this, but it is entertaining at times.
Revenge. I like the premise, it's being mega-hyped, so give it a chance to live up to it.
There you have it. Give us a holler on twitter and let us know what you're enjoying, or join in on the conversation below.