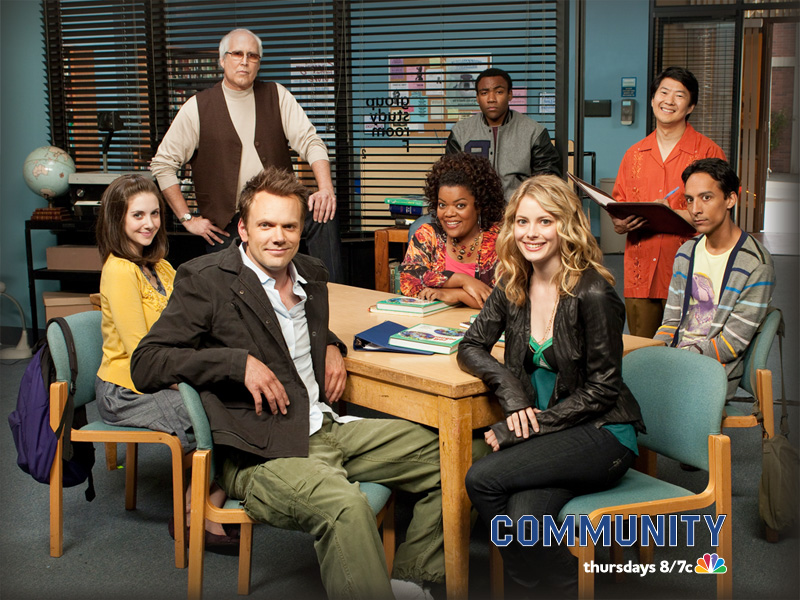 Fall TV Preview Thursday 9/22
I think we can all safely guess what my picks are going to be tonight, but let's take a look anyways.
ABC
8pm – 9pm – Charlie's Angels – Show Premiere: Executive Produced by Ms. Drew Barrymore herself, this is the TV redux of the popular 70's show. Surprisingly not a dark and gritty take, it seems pretty faithful to the fun spirit of the original. Could be a new classic, could be the next Hawaii 5-0.
9pm – 11pm – Grey's Anatomy – 2 hour Season Premiere: There're Doctors and they all have sex with each other. Somehow there is more drama in this one hospital then on the rest of the planet. Last time I watched this show a bomb went off in it, then a dead guy came back. So it is probably safe to say I won't be watching (but my wife will).
CBS
8pm – 9pm – Big Bang Theory – Season Premiere: I am not a fan of this show. I'm just going to out-right say it. As a proud nerd (just look at the banner of this site) I feel like it doesn't play to someone like me, it plays to someone who thinks they know what I'm like. The lead is over the top and annoying, the jokes are rote and predictable and I ultimately just don't like it. Now that being said, this is an extremely popular show and I just may not be the target audience. So if you're a fan, by all means launch a defensive in the comments. I would like to hear the other side of the story.
9pm – 10pm – Person of Interest – Show Premiere: I think Michael Emerson (Lost) could make any role have gravitas and seem mysterious. He could play Ronald McDonald and you'd wonder what his back story is. This show about a presumed dead CIA agent preventing crimes (sort of a-la Minority Report) seems interesting. Procedural with a sci-fi twist. May play well to the CBS crowd.
10pm – 11pm – The Mentalist – Season Premiere: This guy is really good at reading people, or something of that sort. Never really bought into this one. (refer to last nights statement of not being up on all things CBS Procedural).
FOX
8pm – 10pm – X-Factor – 2 Hour Follow up: Did you like that singing show last night? It's on again.
NBC
8pm – 8:30pm – Community – Season Premiere: The gang is back! There is a new Biology teacher (Michael K. Williams) and the dean has a new nemesis played by John Goodman. I expect nothing but the best.
8:30pm – 9pm – Parks and Recreation – Season Premiere: The story picks up right where season 3 left off with Lesley trying to decide whether she will make a run for office.
9pm – 9:30pm – The Office – Season Premiere: James Spader's cameo has developed into a full time, albeit temporary, position at the office. I'm hoping it doesn't play too long, but I expect some laughs regardless.
9:30pm – 10pm – Whitney – Show Premiere: Whitney Cummings headlines a new comedy on NBC. I'm sure it will be crass and have lots of off-putting sexual and vagina jokes. I'm a little on the fence with Whitney Cummings, she slays at the roast, but her standup fell flat for me. Not sure how her sense of humor will translate to a network.
10pm – 11pm – Prime Suspect – Show Premiere: Hoping to pick up where SVU leaves off on Wednesday is NBC's new procedural called Prime Suspect. This follows lead star, Maria Bello, a female cop with a tough as nails attitude…I'm about as burnt on procedurals as I am on reality TV. Could be gritty and great, or flat and boring. We'll have to see.
CW
8pm – 9pm – Vampire Diaries – Are vampires starting to wane? CW hopes not but if they are…
9pm – 10pm – Secret Circle – WITCHES! This show sounds A LOT like the 90's movie Scott made me watch on repeat called "The Craft". Except this one is missing about 1/4 Fairuza Balk.
Our Picks
NBC people. All freaking night. Well, until about 10pm, then I may catch up on my DVR from the night before. Community, Parks and Rec, The Office and I'm even going to give Whitney a shot.
DVR
I'm going to throw Charlie's Angels and Person of Interest on here. Oh and what the hell, for Scott's sake I'm even going to add Secret Circle, one show can't be that bad right?