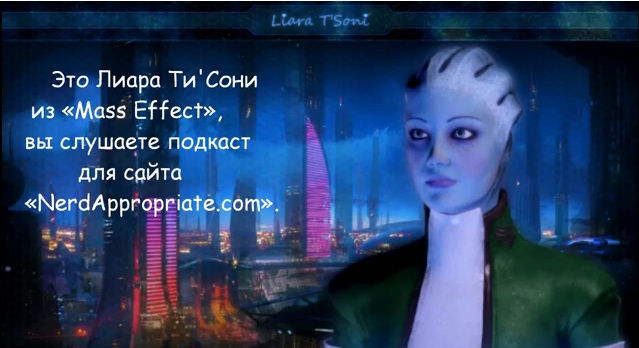 Our Mass Effect Ali Hillis Interview… Now in Russian?!
It's nice to be home from PAX, but boy do I have a lot of catching up to do.  While I was away I got wind that a Russian Mass Effect fan had taken our interview with Ali Hillis and plopped it up YouTube complete with a Russian translation.  Being sort of blown away at the effort and time it must have taken to make these videos, I decided to share them all with you here on the site. The video also begins with a rather well done Liara music video that you should all check out. Hat's off to you "DisposableTool" whoever you may be.
Подкаст с Али Хиллис!!