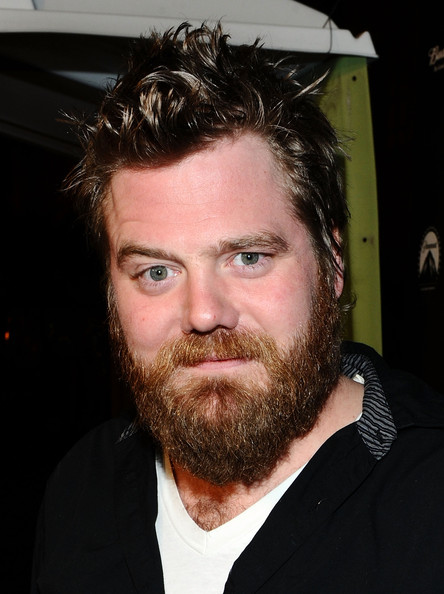 G4 Set to Honor Ryan Dunn on Special AOTS
I was saddened to hear about Ryan Dunn's passing.  Although I never met him personally, I always felt an odd connection to the CKY/Jackass guys as they're exactly like the crew I grew up with (minus the fame).  For those that asked us "what about Proving Ground?", we did receive a bit of information from G4 today that highlights their plans for the series. Upon the wishes of Dunn's family, G4 will be airing the remaining episodes of Dunn's new science/stunt show beginning on July 19th along with a special tribute episode of Attack of the Show.  A few weeks before Dunn's accident we also featured an INTERVIEW with Proving Ground co-host Jessica Chobot where she spoke very highly of her chemistry with Dunn.  Reading her words after hearing what happened sort of unsettled me.
"Chobot: The power behind G4's Proving Ground is its dedication to pop culture. I, for one, am intensely interested in the more nerdy side of things, from classic 80s teen movies to videogames to TV shows while Ryan, believe it or not, has an amazing curiosity and intelligence for the more technical/engineering side of things. We also got along fantastically, so the combination of us as hosts worked out well and really created some hilarious moments.  I'm also a big fan of how Proving Ground doesn't focus on just the two of us. The entire crew that had been hired on to shoot the project was forced to do some of the trials and tests. It made for an incredibly fun and low-key atmosphere, which a show like this should have. I have to say, for this being my first go at major television, I couldn't have asked to work with a better team of people. I count every single one of them as a quality friend."
Best wishes to everyone involved.  I'm glad to see the show is coming back despite the tragedy.
INFO FROM THE PRESS RELEASE:

G4 CELEBRATES THE LIFE OF RYAN DUNN WITH SPECIAL TRIBUTE EPISODE OF "ATTACK OF THE SHOW!"

AND RESUMES AIRING "G4'S PROVING GROUND" ON JULY 19
Los Angeles, June 27, 2011 – G4 announces plans to celebrate the life and career of Ryan Dunn with a special tribute episode of the network's live daily series "Attack of the Show!" on July 19 at 7pm ET/PT featuring Dunn's most memorable moments on G4 as well as interviews with some of his closest friends and colleagues.  Following the special, G4 will pay homage to Dunn's work and respect the wishes of Dunn's family to bring back "G4's Proving Ground."  Only one episode of the new series had aired prior to Dunn's death and the show was taken off the air following the tragic news.  The nine-episode series will resume with the second episode in its original timeslot on July 19 at 8pm ET/PT.
"Ryan was an incredible talent who will be missed tremendously by his many fans, including G4 viewers," said Neal Tiles, President, G4. "It was important to all of us at G4 to find a way to celebrate his life and pay tribute to him.  With the support of Ryan's family, we've decided to air the remaining episodes of 'G4's Proving Ground' and give his fans the opportunity to continue watching this series that he was so passionate about."
The sneak peek premiere of "G4's Proving Ground" on Tuesday, June 7 during G4's E3 coverage averaged 149,000 viewers and the series resonated with G4's young male audience, capturing the imagination of gamers, movie fans and pop culture enthusiasts.  The series continued to gain traction and nearly 600,000 total viewers saw the premiere episode during its original run.
The series follows Dunn and co-host, Jessica Chobot ("Attack of the Show!", IGN), along with a team of experts, specialists and prop masters from the worlds of film and television, who assist the two in determining if great pop culture moments can be executed in real life through action-oriented trials, stunts and experiments. Once the best strategies and tactics are determined, all plans and materials are then taken to the "Proving Ground" to be executed and reveal once and for all if the pop culture moment in question can in fact happen in real life.  New episodes will resume in the series' original timeslot on Tuesdays at 8pm ET/PT and include shows dedicated to pop culture icons such as The Goonies, Harry Potter and Star Wars.
"G4's Proving Ground" was created and is executive Produced by Michael Bloom and Bruce Klassen for Bongo Pictures, along with Laura Civiello, Vice President of Development and Darren Wadyko, Director of Development at G4.
"G4's Proving Ground" resumes Tuesday, July 19th at 8 pm ET/PT, only on G4. For more information, please go to: http://g4tv.com/provingground
About G4
G4 offers the last word on gaming, technology, animation, interactivity and "geek culture" for the male 18-34 demo. The network has given young guys of today's digital generation a television home. G4 is the #1 podcasted cable network inAmerica and is available in 59 million cable and satellite homes nationwide. G4tv.com is a top web destination for video game news and information. The network's popular original programming includes "Attack of the Show!," "X-Play," "American Ninja Warrior" and "Campus PD." G4 also continues to expand its live event coverage at CES, Comic-Con, E3, Tokyo Game Show and more. G4's Multiplex features content on all possible digital platforms, including G4tv.com, G4 Mobile, G4 Podcasts, G4 on Demand, G4 Video Player, G4 Wii Portal and G4 PS3 Portal. G4 is a network of NBCUniversal Cable Entertainment, a division of NBCUniversal, one of the world's leading media and entertainment companies in the development, production, and marketing of entertainment, news, and information to a global audience