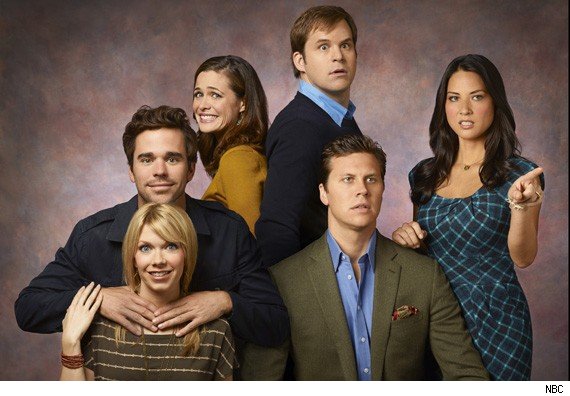 Perfect Couples: Zombie Edition
Theeeeyyy'rrreee baaaaaaaaaaaaaacccckkk.
Perfect Couples was cancelled a while back for a Paul Reiser show that was cancelled for, well, the sanity of all Americans. It seems the episodes that were never aired when the show was being given its due, are now available on Hulu. Honestly, I wasn't a huge fan of the show while it was out, that is no secret, but it was getting slightly better as more episodes came out. These two most recent are examples of what could have been include the "party shirt" episode, which is funny and I think well written for a sitcom.
The sad thing is, I think this show actually makes a decent summer replacement show and I could see it doing well in this kind of position, but alas it's bell has tolled and we will not be hearing much more from these dysfunctional couples. Send 'em out with a band and catch the last few episodes on Hulu.
Also, one mystery that has bothered Scott and I since the beginning….They are in Portland.