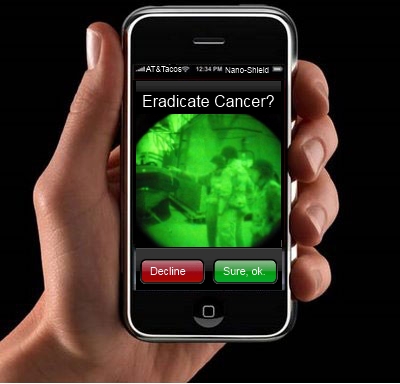 Rumor: iPhone 5 postponed for having "too many new features"
The internet is all a-buzz with the news that the next generation iPhone will not be revealed until later this year, much later than the frequency by which most people have come to expect.
A source thought to be "close to the issue" may have uncovered the reason for the delay, "the iPhone 5 just had too many new features for a single generation release". Rumors are starting to swirl that product engineers and marketing professionals at Apple are frantically working to remove features from the current revision of the iPhone 5 in order to meet the "bare minimum improvement that will still create a consumer sale."
A FRAGILE BALANCE
Industry insiders note that simply redesigning the bezel and making the unit 3nm thinner might not be enough to convince people to trade in their dusty-old antiquated iPhone 4's for the shiny new version. "You'd have to at least shave off another 2nm and make it .25 oz lighter if I'm going to spend another $200 after trading in my old phone and breaking my contract," says one consumer in cargo shorts, mandals, an Indiana Jones style fedora, and a Hawaiian shirt.
The new iPhone was rumored to be embedded with front and rear facing night-vision 10x optical zoom cameras, a cancer eradication ray, full-body nano-shielding, and a kick-stand for watching HD movies. The source also noted that, "with so many flawless feature integrations, there would be no room for improvement for the iPhone 6, we've got to keep the feature improvements as incremental as possible."
LOST AGAIN
Photos of a prototype iPhone 5 were leaked after a junior engineer lost the device while riding the Tennessee Tornado at Dollywood theme park just outside of Pigeon Forge. "I forgot that when the restraining bar goes over your shoulders that you go upside down."
Spokesmen currently cannot be reached for comment on the issue.