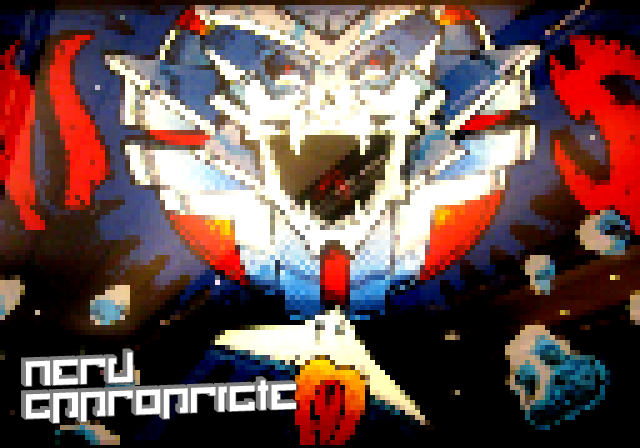 Convention Report: Orlando Otronicon 2011
Orlando is known for many things: tourists, bad drivers, strip malls, theme parks, and conventions. Luckily for us, Orlando is a relatively convention heavy city. If you like science fiction, comic books, movies, and gaming, it's actually not a bad place to hang your hat. Each year at the Orlando Science Center we're lucky enough to have Otronicon, "Florida's #1 Interactive Technology Expo".  I'm happy to say that 2011's Otronicon is the best yet.
Chris from n-Space was nice enough to show us around the convention floor where some insane technology was on display.
Nerd Appropriate:
The Classic Arcade – I was floored when we entered a room on the lower level and saw Otronicon's classic (free to play) arcade.  Titles such as: Smash T.V. ,Moon Patrol, Final Fight, Ninja Turtles, and Space Invaders were there to play for FREE on their original cabinets.  It made me smile seeing young kids playing the games of my youth for their first time.  I honestly haven't seen a Sinistar cabinet in over 20 years, and literally got goosebumps when it caught my eye.  When I was a wee lad, I'd ride my bike miles to go play Sinistar at a local convenient store.  And truth be told, I used to try and get the high score so I could get whisked away to fight in an interplanetary war like the Last Starfighter. It happened too, but that's another story…..

[Editor's Note: I used to spend a lot of time at the mall arcades, while my parents worked, when I was younger. You never forget how to play moon patrol, or where the secret rooms in Smash TV are. "Big Money, Big Prizes, I LOVE it!!"

The Setting – I think a lot of people didn't notice the most amazing part of the convention.  Scattered amongst the various consoles and plasma TVs were 65 million year old prehistoric dinosaur skeletons.  Playing Kinect is cool and all, but playing Kinect with a T-Rex hovering over you is a once in a lifetime experience. Walking out of the "PC Gaming Dungeon" and into the Everglades you might even notice that the multi-story Science Center is also home to many modern reptiles that slither and creep within the dimly lit quagmire on the first floor. Different branches of science combined… a bit like Voltron.

The Tech – You might ask, why would I go to the science center to play video games when I can just sit at home. Well…although many of the exhibits in Otronicon are video game centric, there is also a strong presence from the advanced training and simulation communities. UCF's Media Convergence Lab as well as the Institute of Simulation and Training are present, demonstrating cutting edge, interactive exhibits and robotics similar to what soldiers might use out in the field. Want to drive an actual UGV-type robot with a Wii wheel? You can do it at Otronicon. Lockheed Martin has flight simulators on display. There are also a number of military simulators that soldiers typically use to practice combat tactics, as well as a simulated weapons range with high fidelity weaponry. Forget CoDBlOps, want to try your hand at real military tactics? I saw a team of six visitors running through a training simulation alongside a couple of soldiers.  Considering that government organizations pay millions (maybe billions) of dollars for the development and purchase of this equipment, being able to experience it for FREE at Otronicon is worth the price of admission. And, trust me, you wont be able to experience a Virtusphere at home either.

Tron – n-Space was there to promote their incredibly fun Tron Evolution: Battlegrids for the Nintendo Wii.  The Science Center allowed them to set up Battlegrids on the colossal Cinedome, and people lined up to battle it out on the biggest screen in town.  Also, Chris Bromby the Art Director of Battlegrids showed off a ton of concept art from the game, and discussed how some of the characters and vehicles were created. We learned that Battlegrids has some unique story elements and characters that you won't find anywhere else. So If you're a TRON fan (like we are), it's a must buy!
CLICK IMAGE TO ENGORGE
A Look Into Tomorrow
January 14 – 17, 2011
A four day event, Otronicon is a celebration of interactive technology using video games to demonstrate the future of how we live, learn, work and play. The event focuses on a few key areas:

* Larger than life video game experiences
* State of the art medical and military simulators
* Game design workshops taught by industry pros

Whether you're a video game fan or just wondered what it is your kids are doing in front of that computer, there's something for everyone at Otronicon, Orlando's biggest interactive technology expo!