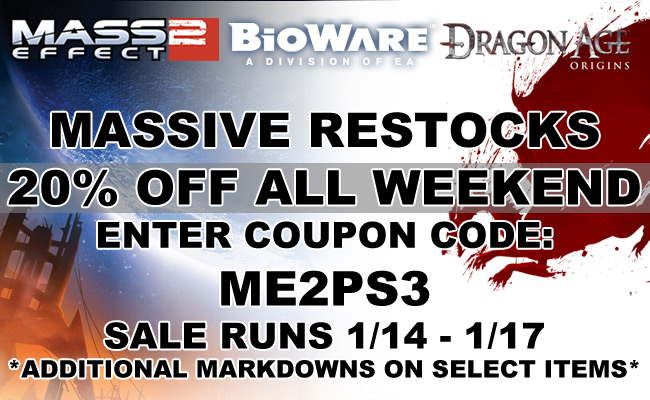 This weekend get 20% off BioWare merch with this magic code!
BioWare has some great stuff in their store.  This weekend using the super secret code you see below, you can get 20% off your entire purchase.  It is my belief that Bioware is purging the old product in order to make room for the new.
What new product?
Mass Effect 3
Star Wars: The Old Republic
Dragon Age 2
Mass Effect 2: PS3
Mystery Mass Effect Game
So, get their stuff while you can.  I already own a few T-Shirts that are out of print! Click Cupon to enter the BioWare store!