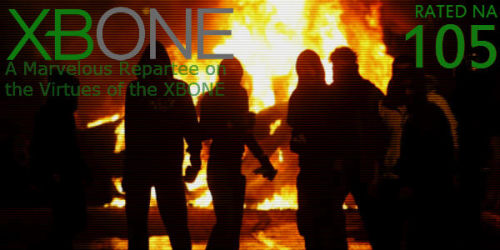 The gang is back at full strength again to talk about the newly announced Xbox One. We give our reactions to the press event, talk about the features of the system, and try to make some sense of the Internet response. In the NAQOTW, you tell us ONE thing you liked and ONE thing you didn't like about the new system. "Give it a second… it's going to space."
Posted in Rated NA on Tuesday May 28, 2013. Read More About Call of Duty, everything is amazing and nobody is happy, football, games, nfl, soldier dog, sports, television, tv, xbox, Xbox One.
Scott is an editor on Nerd Appropriate. Check out the other 350 articles by Scott on our site.