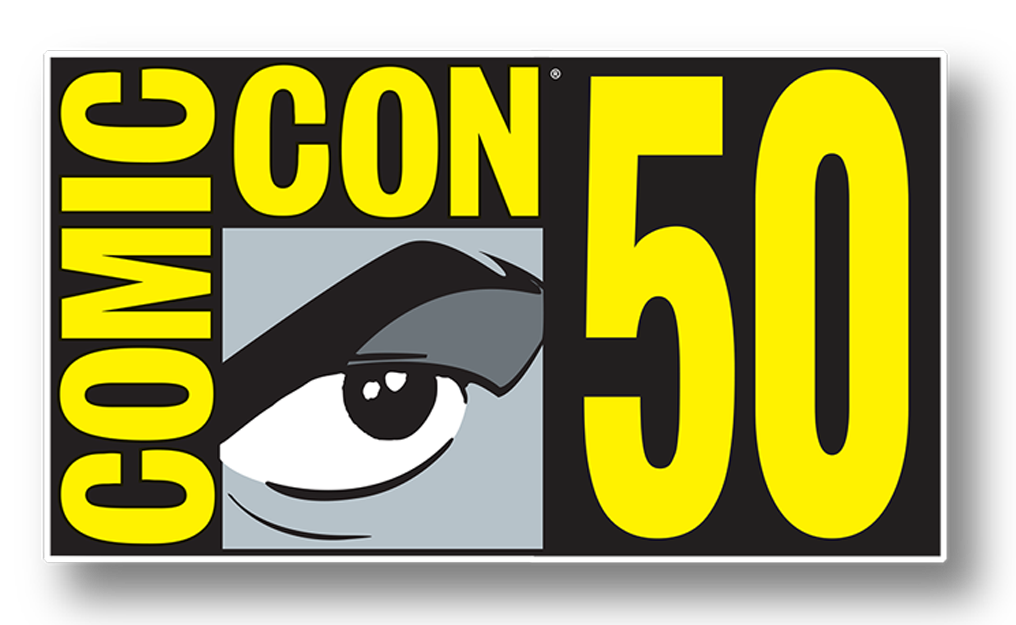 SDCC 2019: Top Ten Secrets of Comic-Con
This is it, the 50th San Diego Comic-Con! As someone who has been heading to the world's biggest pop-culture celebration since the year 2000, I've gathered up a number of tips and tricks that can help you have the very best time possible. Even if you don't plan on attending SDCC any time soon, it can never hurt to be over-prepared. 
You Don't Need Tickets: Comic-Con is huge, and while it's great to wander the floor or pop into a panel for your favorite show, the meteoric rise of turbo shipping and internet culture has made most of the exclusive content and information a little less exclusive. Most of the major panels these days will have press releases that go live as soon as the panel begins, so the world will get to hear about all the secrets at the same time as the folks that waited in line for Hall-H. Comic-Con is so big that you can have a great time participating in the activations offsite (which are largely free), and still have the time of your life. 
Ignore Hall-H (but not totally): We would say to avoid the legendary Hall-H entirely, however with DC, Sony, and some other powerhouses skipping the show this year, we anticipate the line for Hall-H to be a bit shorter than years prior. As we've stated in the past, there is no such thing as being "the first to know" anymore.  Hall H can be a lot of fun if you're willing to wait in line and…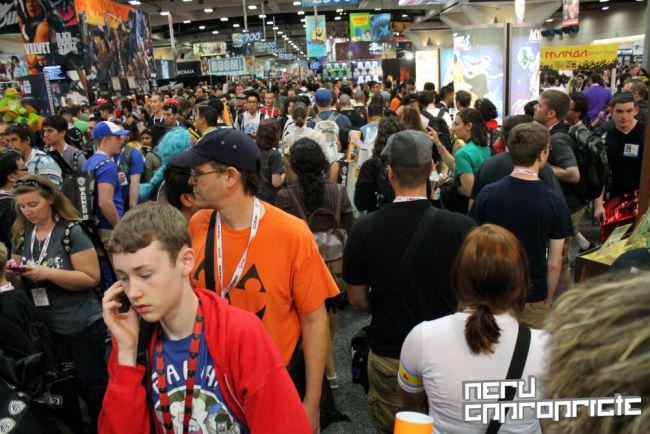 Camp Those Panels: Unlike the Penny Arcade Expo, SDCC does not kick you out of your seat between panels.  If you get a hold of a great seat, it's yours! As we stated last year, you may have to sit through a few panels you don't care about in order to see the ones that matter to you the most.  Find out what room your panel is being held and get there at LEAST two hours early. If you happen to be at a panel solo, I suggest making pals with the folks sitting next to you, just in case you have to get up to use the restroom. 
Master the Floor: If you do manage to make your way onto the massive show floor this year, you'll likely notice that folks are giving away a little less swag than prior years. Gone are the days of going home with a bag full of T-Shirts and other high-value goodies. The absolute best things on the show floor are the crazy random events that seem to pop up out of nowhere. In past years I've had chats with Joss Whedon, played Rock Band with Felicia Day, and laughed it up with Rosario Dawson. The best memories are born out of random events that don't involve tickets and a queue. 
You Can't do it All! Each and every year I see folks drenched in sweat carrying 200 LBS of swag while running from one end of the expo hall to the other. If you're at Comic Con to see a panel for your favorite show AND meet your favorite actors and creators, you may have to decide which you want to do more.  Due to broken logic, signings typically take place directly after a show's panel, meaning that people are lining up for the signing while the panel is taking place. Since us humans don't have the ability to be in two places at the same time, this situation sucks. How can you triumph? Make sure to check out the Exclusives Portal and sign up for a chance to randomly win tickets to special sales and signings. Sure, you might not get what you want, but it'll save you hours and hours of your vacation.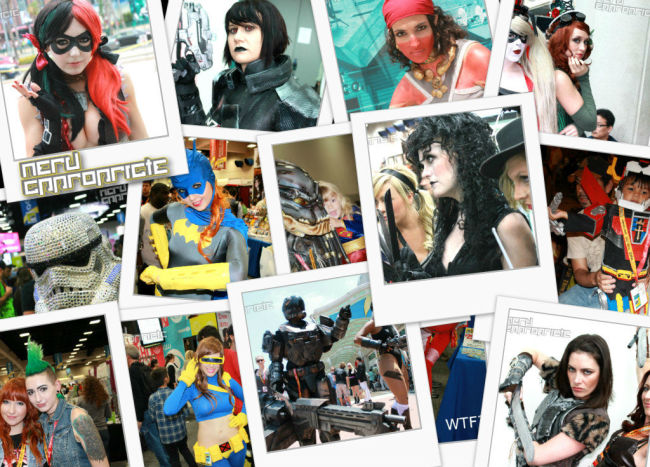 Be the Night:   There will be DOZENS of events going on as soon as the sun goes down. Talk to the folks that work the major booths (WB, NBC, FOX, etc..) and see what sort of off-site programming they have planned for the evening.  If you ask nicely they'll probably tell you what time they're giving away tickets, or may even give you one on the spot.  From podcasts to comedy shows and movie screenings, there is something for everyone at night… Keep your eyes open and your Twitter feed updated. The site Outside Comic-Con used to have a great list of all the late night activities, so give them a book-mark and check back later. 
Meet Some Pals: One of my close friends who I brought with me to SDCC recently got married to a guy she met while wandering the show floor. Not all Comic-Con meetings are quite as amazing and romantic, but it's rare to be in the same place with so many people that truly love the same things that you do. How do you make friends at a con? Easy, bring some business cards with your e-mail address, website, blog, gamer-tag, or whatever else you'd like to share with your new-found friends.  Many people that attend Comic Con return each and every year, so there is a very good change that you'll probably be seeing them again. I've met some incredibly fun and talented people at conventions, so do yourself a favor spend a few bucks. Vistaprint has some great deals on basic cards, while MOO puts out some incredible, albeit more expensive, stuff.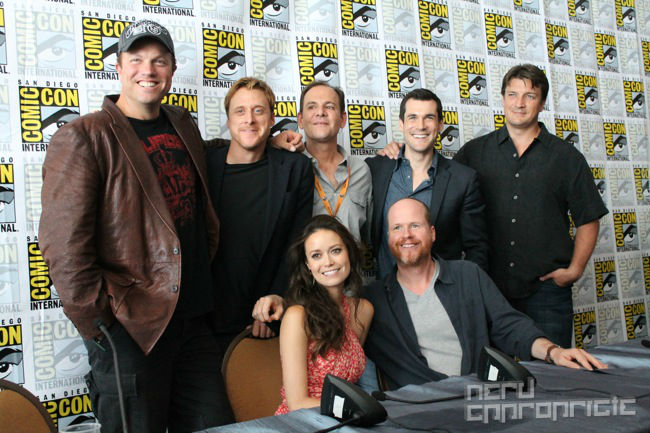 Train Like Rocky: Comic Con is a massive event and you are going to be walking a heck of a lot.  Make sure you have physical capability to walk long distances and go for long periods of time without a good meal. Sure, you'll do just fine if you can't walk up a flight of stairs without sweating your ass off, but you're in for a really rough weekend.  In years past I've traveled with folks that have gotten bloody from extreme chafing… true story. We call that the "Sizzle Crotch."
Rations -Hit Up Ralph's: There  is a glorious supermarket right next door to the convention center!  Ralph's should be the first stop on your Comic Con journey right after you check into your hotel.  We've joked in the past about $10.00 Mrs.Fields cookies and are only slightly exaggerating. You're wasting your hard earned cash if you eat convention food.  Be smart and stock up on tons of snacks from Ralph's for your Comic-Con adventure. You'll see all the Comic-Con vets shopping there.
Attend Smaller Panels: In the past we've written about the "Hidden Gems of Comic-Con" and boy, are there a whole lot of gems out there. With the 2019 schedule still trickling out, we don't know exactly what panels there will be this year, but odds are there will be some fantastic ones. Be sure to keep an eye out for some of the smaller panels that might have content you really enjoy. You never know who you're going to see or what you're going to learn. 
There you have it, ten secrets of Comic-Con that will help guide you on your adventure.  Please follow us HERE on Twitter for all sorts of SDCC updates.  We'll see you there.