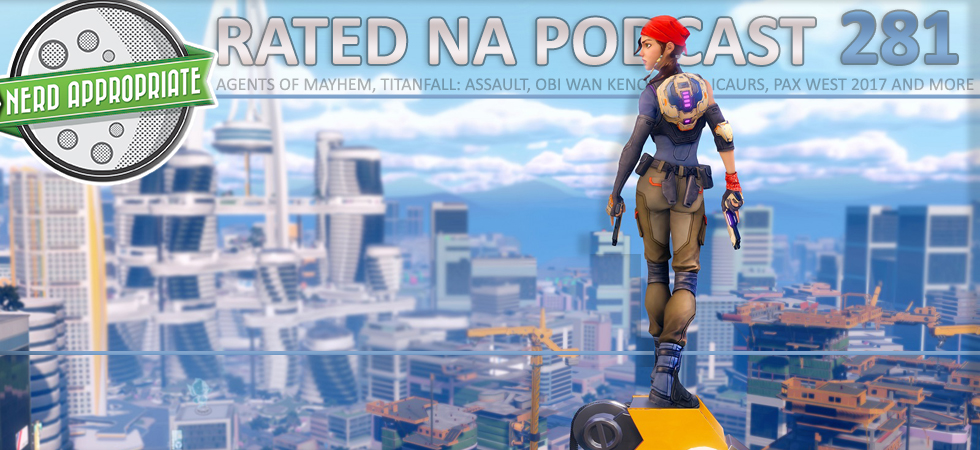 Rated NA 281: We Haven't Lost the Mojo
Matt, Ash, and Scott catch up between SDCC and PAX West to talk Agents of Mayhem, Titanfall Assault (mobile), Fable Fortune (preview), Tacoma, and Icarus (documentary). The gang also discusses the newly announced Obi Wan Kenobi film and other newsworthy items from the second week of August.
Support Rated NA…
– Try Audible and get a free audiobook download
– Subscribe to us on Twitch and follow us on Mixer!