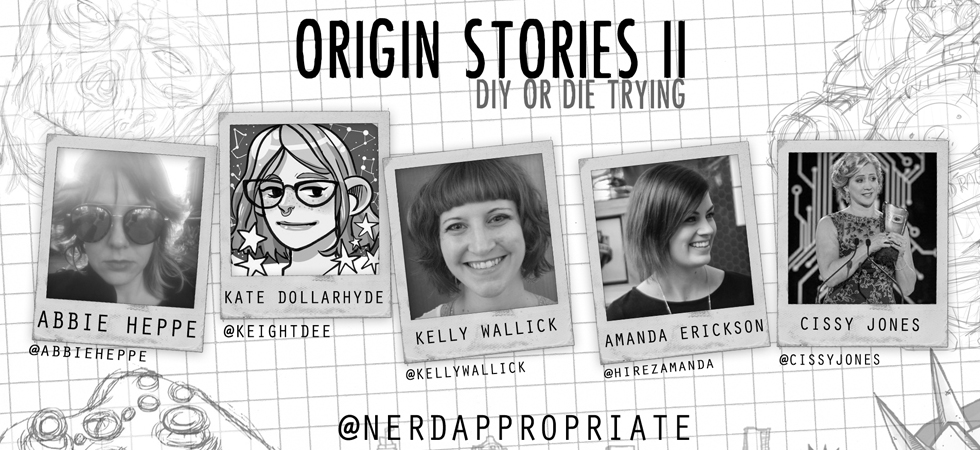 Rated NA 282: Origin Stories II (D.I.Y. or Die Trying) – Live From PAX: West 2017
Enjoy this live episode, recorded at PAX: West 2017!
The Origin Stories panel returns to PAX West with some brand-new tales of success, sacrifice, and humiliating defeat. Join a group of developers, award-winning voice actors, content creators, and industry vets to hear the very true and somewhat harrowing tales of how they wrote, cosplayed, and sweet-talked their way into their respective careers in the video game industry. After all, if someone won't hand you your dream job, you may just have to do it yourself.
Ash Sevilla [Host / Community Manager, Nerd Appropriate], Amanda Erickson [Community Producer, Hi-Rez Studios], Kate Dollarhyde [Narrative Designer, Obsidian Entertainment], Cissy Jones [Voice Actor, Firewatch / Walking Dead], Abbie Heppe [Communications Manager, Media Molecule], Kelly Wallick [Founder / Overlord, Indie MEGABOOTH]

Support Rated NA…
– Try Audible and get a free audiobook download
– Subscribe to us on Twitch and follow us