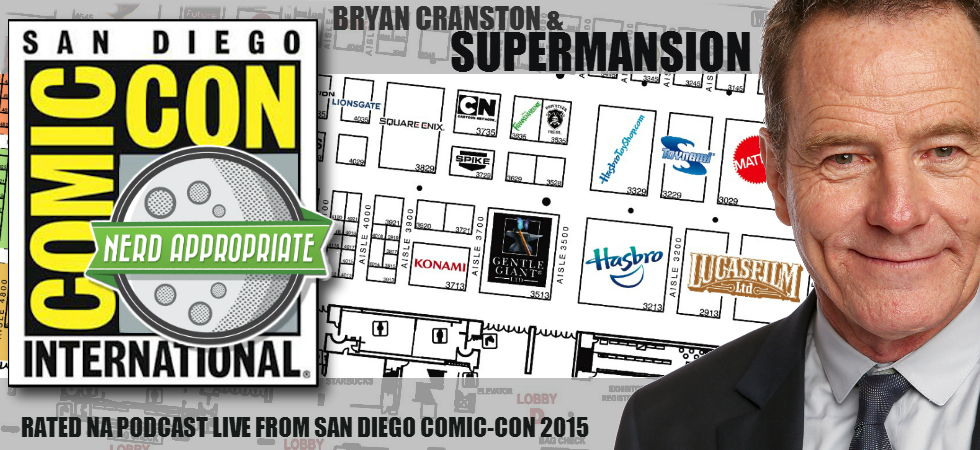 Rated NA: Bryan Cranston and the Cast and Creators of Supermansion Live at San Diego Comic Con 2015
Hosts Ash and Matt take you to an interview conducted by Ash live at San Diego Comic Con 2015. This time we talk to the cast and creators of Supermansion the new take on aging superheroes who live in a mansion together. The latest idea from the creators of Robot Chicken. The interview kicks off with Bryan Cranston, who you may know from Breaking Bad among many other credits and Jillian Bell the hilarious "Jillian" on Workaholics. The interview closes out with Matthew Seinrich Co-Creator of Robot Chicken and Robot Chicken writer Zeb Wells .
Download or subscribe to Rated NA using this RSS Feed or iTunes!
Support Rated NA…
Save 10% on LootCrate and support Nerd Appropriate with code: RATEDNA
Try Audible and get a free audio book download!