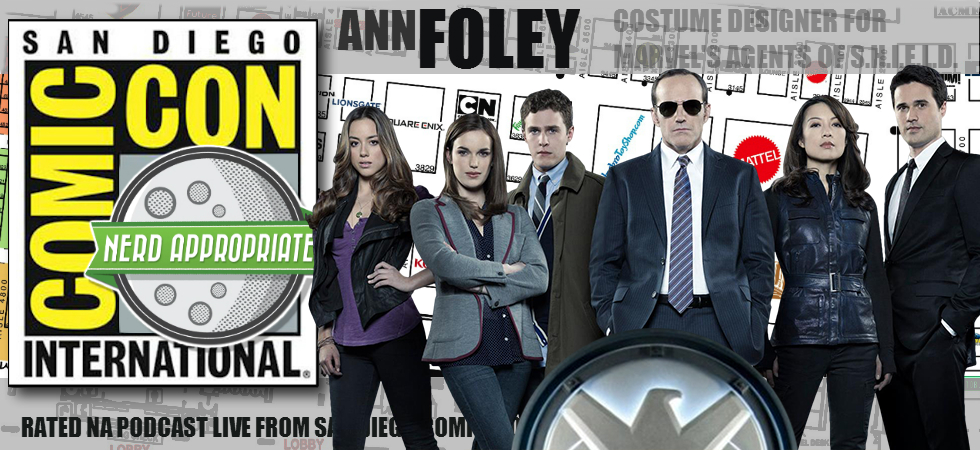 Rated NA: Ann Foley from Agents of S.H.I.E.L.D. Live from San Diego Comic Con 2015
Hosts Matt and Ash send you to San Diego Comic Con 2015 where Ash sits down with Ann Foley the costume designer for ABC's Agents of S.H.I.E.L.D. They chat about everything from being in the hallowed Marvel Booth at the Con to what her motivations are for the costuming of the show to what's coming up next season.
Download or subscribe to Rated NA using this RSS Feed or iTunes!
Support Rated NA…
Save 10% on LootCrate and support Nerd Appropriate with code: RATEDNA
Try Audible and get a free audio book download!