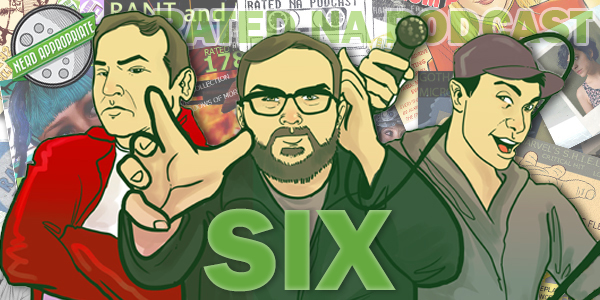 Nerd Appropriate Turns Six!
It's hard to believe that Matt, Scott and I started Nerd Appropriate a whopping SIX years ago. Since our adventure began, two NA babies have been born, careers have changed and dream jobs have come and gone. Speaking for the whole team, I'd have to say that the one constant in all of our hectic lives has been NA. Nerd Appropriate has given me the opportunity to scratch my perpetually itchy creative itch, meet countless creatives and make some wonderful life-long friends.
Since the site and podcast went live back in 2010, we've released nearly 300 episodes (including specials) into the wild and have had hundreds of thousands of people from all around the world listen to our show. It's crazy, it's humbling and we sincerely cannot thank you all enough for supporting Nerd Appropriate. We have some huge plans that we're dying to reveal when the time is right. If you like the show at all, we think you'll be very pleased with what 2017 has in store. You figure after six years of content we'd be running out of steam, but truthfully, we're just getting started.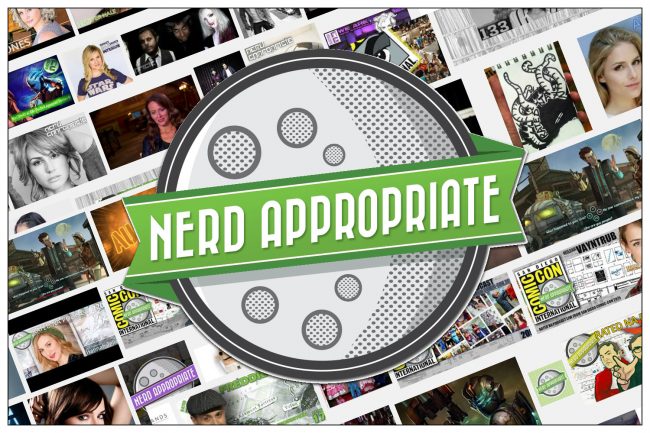 Here are some very simple ways you can help us out! Nerd Appropriate is funded entirely out of pocket with our partners Audible and Loot Crate paying for an occasional burrito while on vacation.
Rate and Subscribe on iTunes: You've heard every podcast say this before, but it really does matter! Take a few moments to give us a rating on iTunes or maybe even write a quick review! Gaining ranking on iTunes allows our show to nab new listeners and new pals! iTunes – http://ly/rated_na
Tell a Friend: With an advertising budget of zero dollars, word of mouth is incredibly important to us. If you have a friend that is looking for a new podcast to subscribe to, send them our way! We'd love to have them as part of our community.
Follow the rest of our social channels: Check out those links at the bottom of the page! Click on them and follow/subscribe, we'd love it!
Participate in our Question of the Week for episode 250: Every 50 episodes we like to change how we do our question of the week. This week, we want YOU to ask US the questions about pop-culture, our lives, podcast production, or really anything you want! You can send your questions to our Twitter account @NerdAppropriate or, send an e-mail to Nerds@NerdAppropriate.com, we'd love to answer your question on episode 250.
Spread This Link

: Do us a solid and send your friends to this page! We want to thank as many of you as possible.