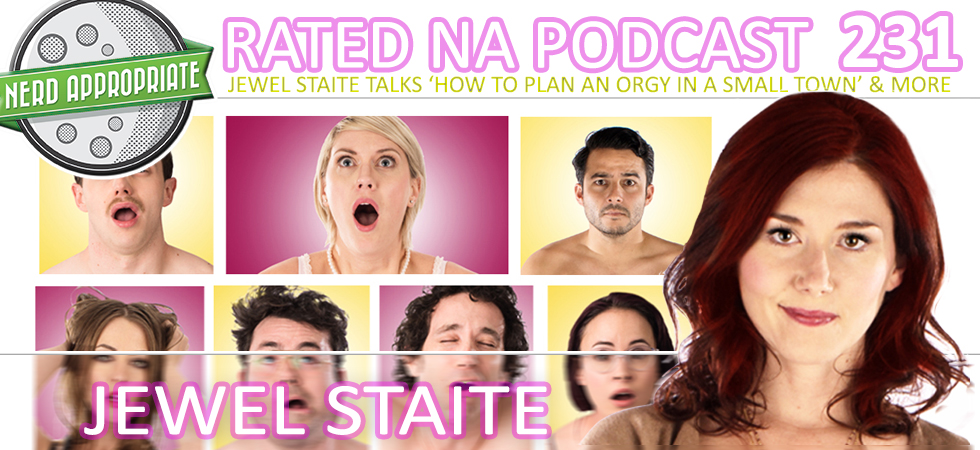 Rated NA 231: Jewel Staite
Hosts: Ash and Scott – We are excited to welcome Jewel Staite to the show to talk about the the comedy, "How to Plan an Orgy in a Small Town", coming to theaters and VOD on May 13th! Plus origin stories and our ever popular lightning round questions!
Listen now! Or, download this episode to listen offline.
Support Rated NA
Save 10% on LootCrate and support Nerd Appropriate with code: RATEDNA
Try Audible and get a free audio book download
We're now on Twitch.tv/NerdAppropriate !! Join us!