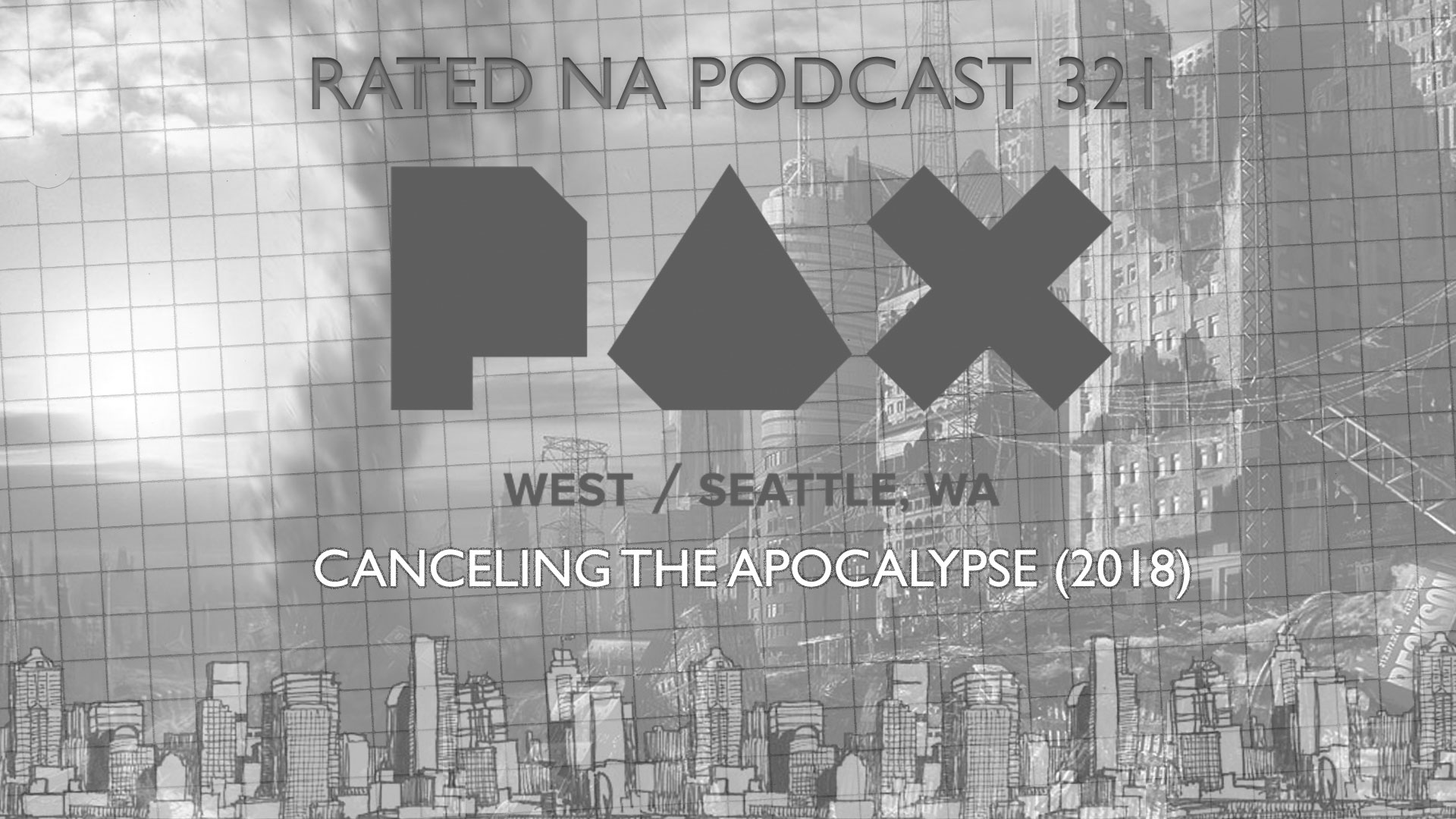 Rated NA 321: PAX West 2018 (Part 3) Cancelling the Apocalypse: The World is Totally on Fire!
Audio ripped straight from PAX: West's Canceling the Apocalypse panel (2018):
Join a group of industry vets and professional voice actors on stage for the return of the most apocalyptic panel ever created. In a highly-irradiated landscape ruled by misshapen mutants, five unlikely heroes gather to save the world… again. Canceling the Apocalypse is a live escape-room, choose-your-own adventure game created specifically for PAX West 2018, complete with role-playing, video game trivia, dice-rolling, time travel, complex math, and ample audience participation.
Featuring: Ash Sevilla [Host, Nerd Appropriate], Dayeanne Hutton [Life is Strange, Voice Actor], Kate Dollarhyde [Narrative Designer, Obsidian], Erin Yvette [Wolf Among Us / Oxenfree, Voice Actor], Kelly Wallick [Overlord / Founder, Indie MEGABOOTH], Sean Baptiste[Influencer Manager, Bethesda]
*NOTE* The audio levels are a bit wonky, but we were sort of at the mercy of the on-site mixer. Hang in there!
– Try Audible and get a free audiobook download
– Subscribe to us on Twitch and follow us on Mixer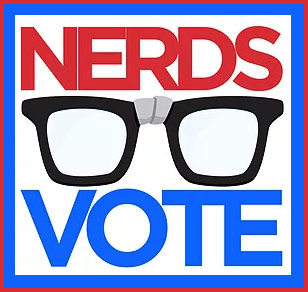 Want to help change the world? NerdsVote is a group of notable nerds linking cosplayers, gamers, pop culture fans, and nerds of all kinds to voter registration opportunities in the U.S.! To find out how you can use your powers for good and do more to help out (or to get some great NerdsVote swag) head on over to NerdsVote.com and help make the world a bit better of a place to nerd out.