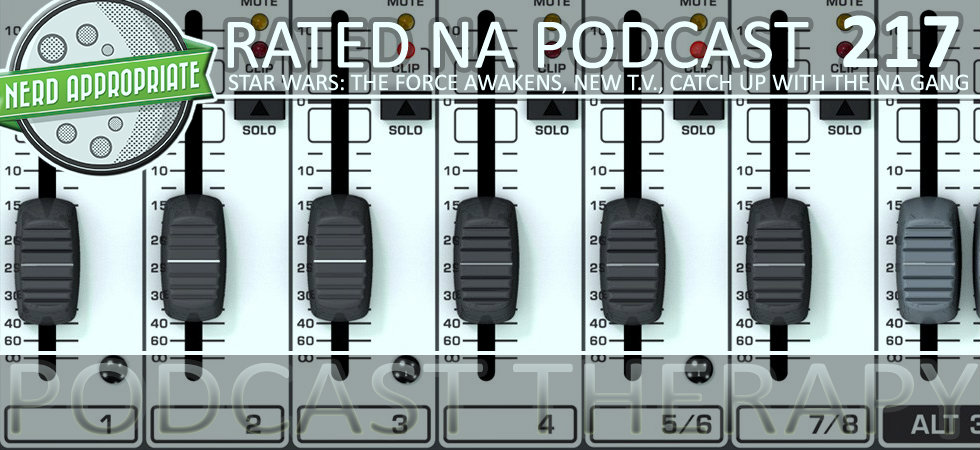 Rated NA 217: Podcast Therapy
Hosts: Ash, Matt and Scott – WE'RE BACK… AGAIN! We catch up on the past few months including talk about Star Wars The Force Awakens, Assassin's Creed Syndicate, The Expanse, and all the nonsense you've come to expect from us. Thanks for sticking with it!
Support Rated NA
Save 10% on LootCrate and support Nerd Appropriate with code: RATEDNA
Try Audible and get a free audio book download!