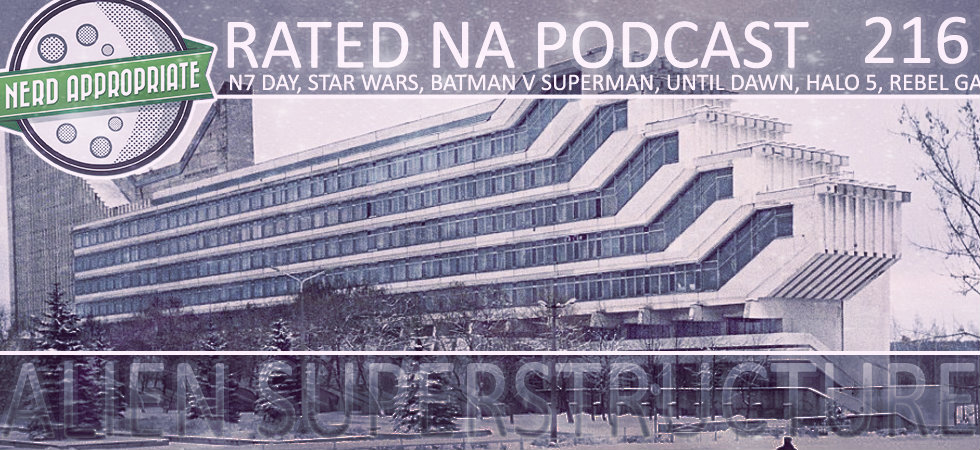 Rated NA 216: Alien Superstructure
Hosts: Ash, Matt and Kate – SO MUCH TO COVER! We're back…almost. Today we talk about what the heck we've been up to for the past few months. Chat about N7 day, conspiracy theories surrounding Star Wars and Batman V Superman and finally Alien Superstructures. Don't worry tangents abound through out. For reviews we talk about Until Dawn on the PS4, Halo 5, Rebel Galaxy, Fall TV (and the surprise hit we both love), Skyshine's Bedlam and Rock Band 4. In our NAQOTW we ask you what you have been up to. Happy to be back, hope you enjoy!
Download or subscribe to Rated NA using this RSS Feed or iTunes!
Support Rated NA
Save 10% on LootCrate and support Nerd Appropriate with code: RATEDNA
Try Audible and get a free audio book download!