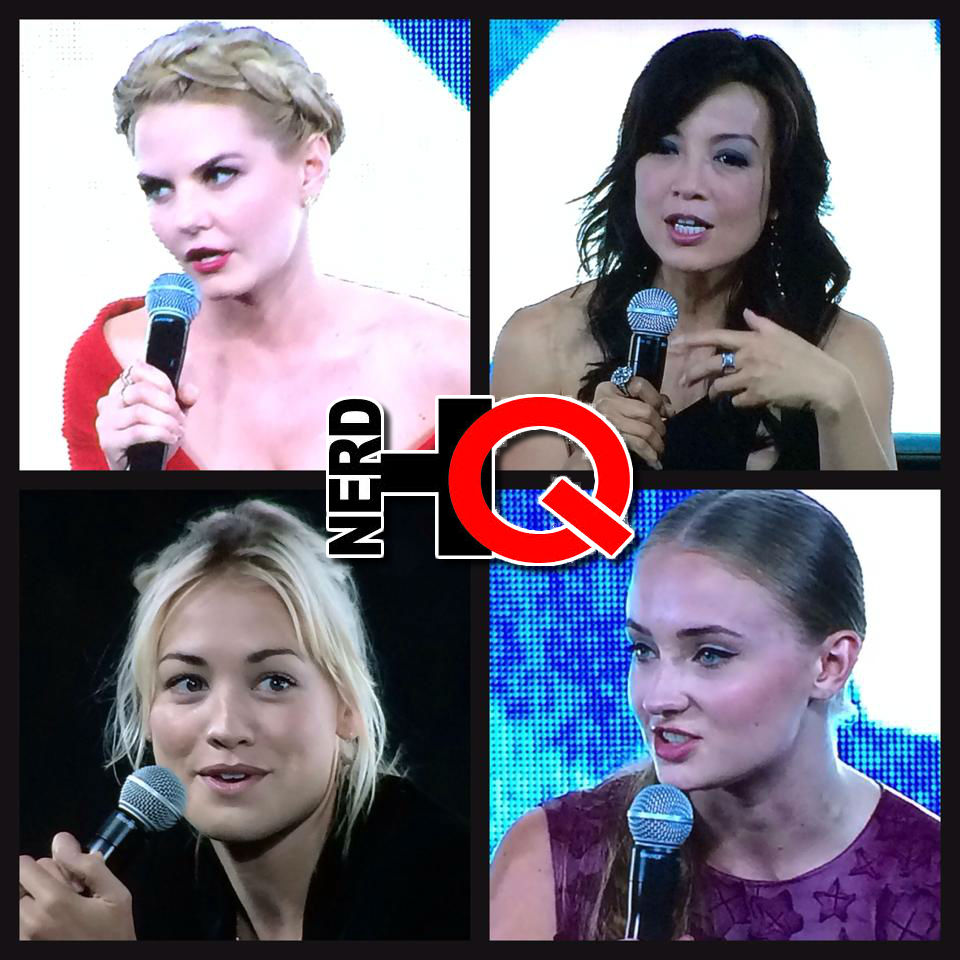 Comic-Con 2014: Nerd HQ's Badass Women Mystery Panel
We've been saying it for years now, but Nerd HQ offers up some of the best programming during Comic-Con all while helping out people in need (Operation Smile). The brain-child of actor (and lover of nerdy things) Zachary Levi, Nerd HQ has been steadily growing year after year and now inhabits a portion of the massive Petco Park during the weekend of Comic-Con. Atendees don't need a Comic-Con badge to get into Nerd HQ and there is actually quite a lot to do for free inside its hallowed halls. Perhaps that's why Levi was asking for some donations from fans this year to help fund the extravaganza.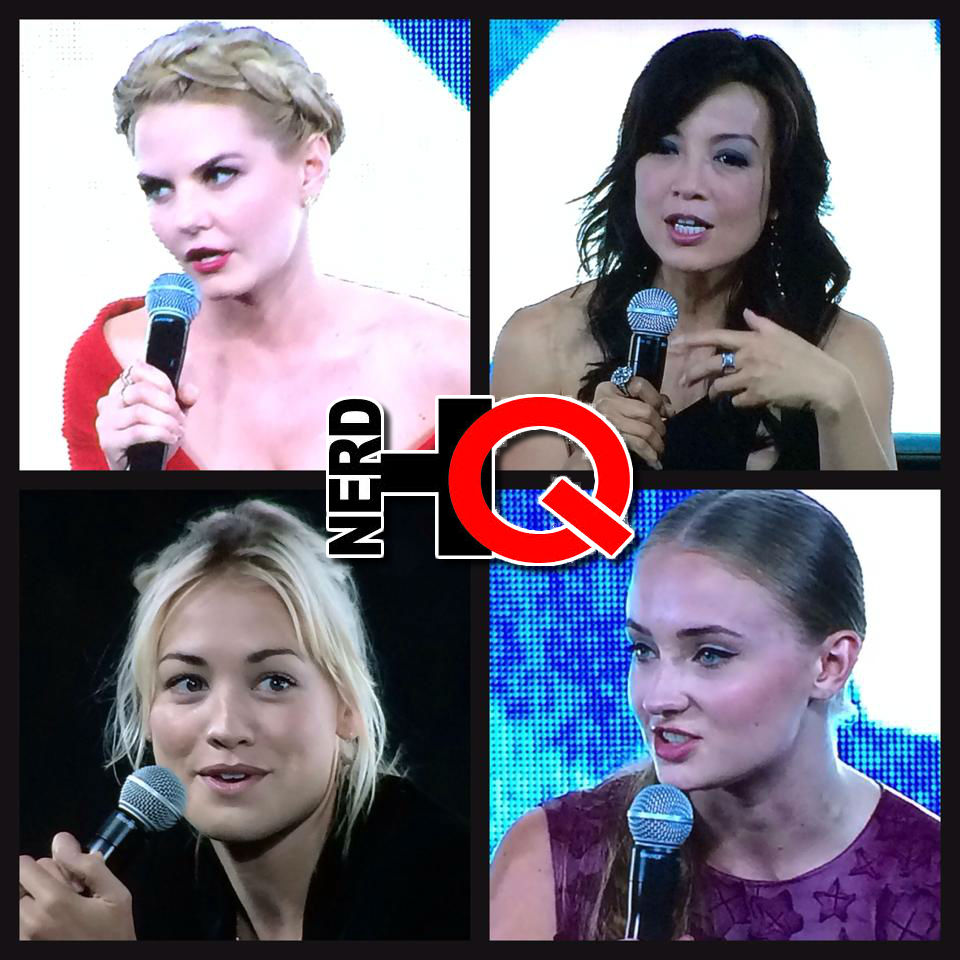 This year I purchased a ticket for the Badass Women Mystery panel, and to be honest, I had no idea what I was going to get as it was… a mystery. The truth about Nerd HQ is that many of the panels and activities happen on the fly, with San Diego dripping with star power there is no shortage of famous people to ask to hop on a panel for an hour in the name of charity. Yvonne Strahovski (Chuck), Retta (Parks and Recreation), Missy Peregrym (Reaper), Jennifer Morrison (Once Upon a Time), Ming Na Wen (S.H.I.E.L.D), and Sophie Turner (Game of Thrones) all showed up for an hour to have a good time and answer fan questions. Enjoy!
Being in an industry that is so male dominated, have you ever experienced any forms of sexism [during] interviews, and if you have, [how have you dealt with it]? – "Well, being a woman, and being an ethnic woman, if you haven't noticed, it has always been a struggle to make your mark and have a voice. I think it's normal, [just like] any other business…" – Ming Na Wen
"This is my first job, so I'm like 'discriminate against me, just pay me a check'. I can't say that I've really experienced sexism. I'm a big girl so my big [concern] is just getting a normal part that does't require me to [twirl my head in circles]. One of my least favorite words is 'sassy' because that's all I ever hear, I feel like fabulous works for me." – Retta
Who are some of your biggest influences and inspirations? "Of course my mom. I didn't grow up having family [or siblings] around me. I am the only Australian in my family so I always looked toward my parents because they left Poland where my whole family is [from] illegally during the time of communism and then had me. The strength to do something like that, I'm still in awe of [their] strength and the courage and bravery [that they had to have had] to do something like that." – Yvonne Strahovski
"Well my mom who is kind of awesome too, but also Leena Heady who plays Cersi on Game of Thrones. She had a child that was born during Game of Thrones and he couldn't come over when we were shooting and she had a really tough time with that. She [also] went through a lot during the second and third season of Game of Thrones with personal matters and every SINGLE day she turned up on set  early and absolutely nailed every-single scene. Considering most of the scenes [on the show] had to deal with her son, or one of her children she would struggle through it, but at the end of the day if you watch her scenes they are PERFECTION. She's incredible and I have so much respect for her as an actress and a person." – Sophie Turner
For check out the entire (awesome) panel check out the embed below. Keep an eye out for my goofy face in the audience.
FULL PANEL BELOW