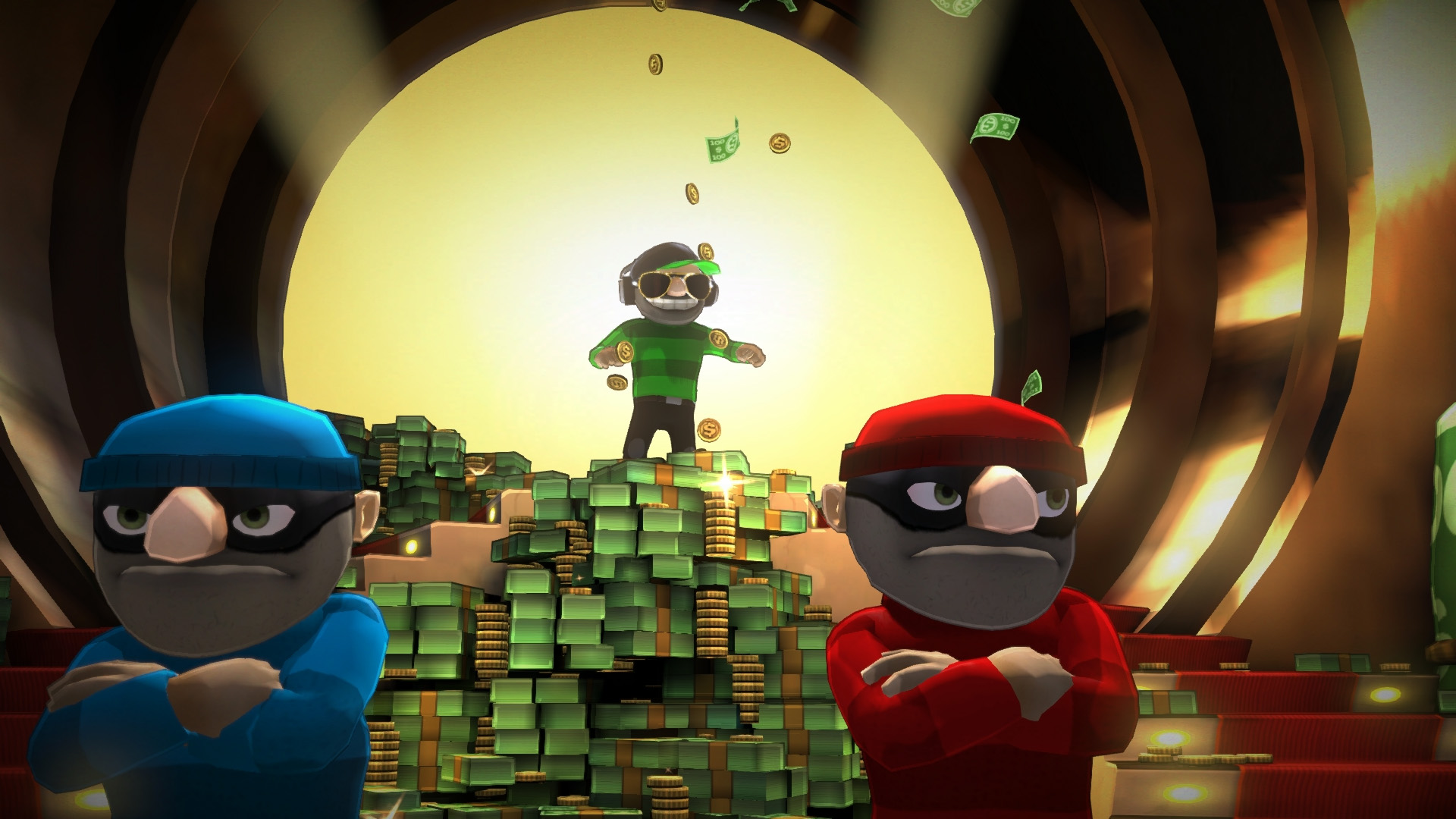 Cash into casual, frantic multiplayer fun with Dollar Dash
When I was but a wee lad, I spent countless hours munching on onion-inspired snacks playing some frantic multiplayer games like Bomberman (I had the Super Multitap) and Blast Chamber (my bud had the PS Multitap). It's carefully calculated mayhem – now, CandyGun Games and Kalypso take you back to that frantic fun in Dollar Dash.
Dollar Dash revolves around the comical antics of cartoon thieves who use wacky powerups and the enviornment to get the best of their opponents. In the core Dollar Dash game mode, the theives compete to collect money that drops around the game environment. The more more you collect, the slower you go, but you've go weapons, traps, and power-ups at your disposal to keep the others at bay. Your goal is to deposit the loot in the getaway vehicle, and collect the most loot to win the match. (Big money, big prizes, I love it!)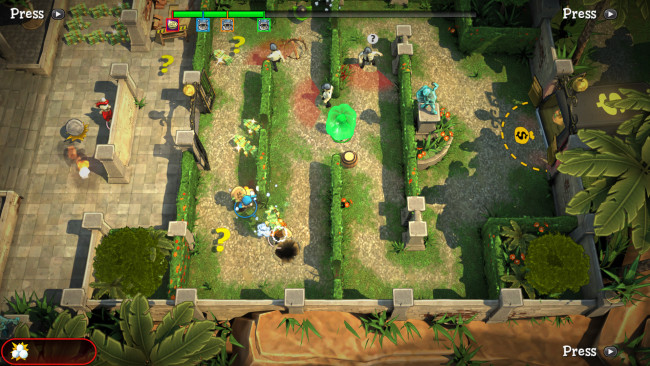 As you collect more loot and win more matches, players unlock customization options, some purely cosmetic (I prefer the beard and pirate hat), while others provide bonuses in game (immune to fire attacks for instance). Weapons and power-ups that you pick-up, in game, are fairly unique from one another, which opens up quite a bit of strategy — but its really all about lighthearted fun.
The level design is quite impressive. The environment is both hazard and weapon. For example, at the docks you can blast players into the water, or collapse sections of the dock just as they are about to cash in with their loot, it's highly satisfying. Other levels have one-way doors, random vehicles to avoid, and guards to get in your way. There are 18 unique levels in all.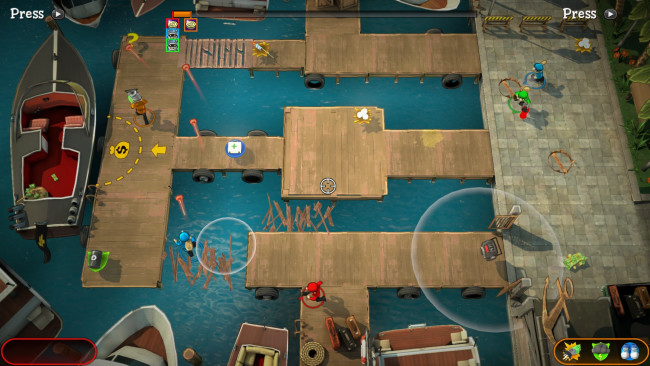 The game also features local and online drop in/out play, as well as two additional game modes and customizable matches. If you're looking for some casual mayhem or family fun, you can pick up Dollar Dash today on XBLA for 800 MS, Win PC for $9.99, with the PSN version soon to follow.
www.dollardashgame.com
www.candygungames.com
www.kalypsomedia.com
Happy Gaming.