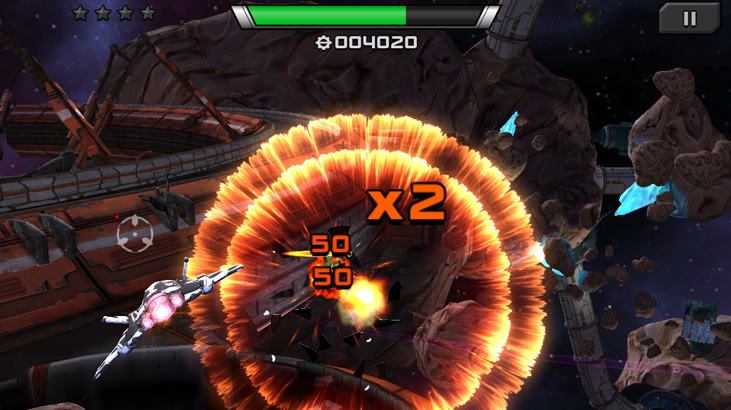 Arc Squadron flying into mobile for one-touch action combat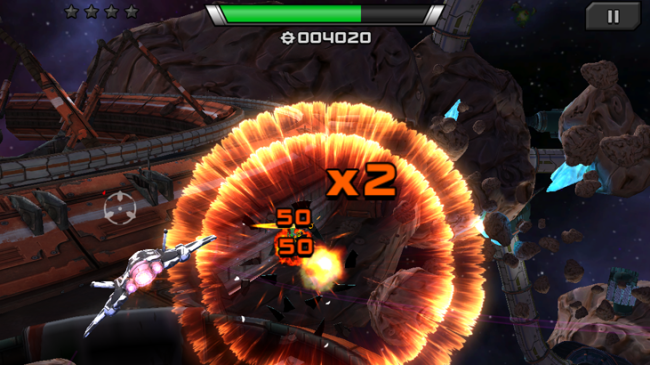 I'm always on the lookout for the next quality mobile game to keep me occupied when I'm away from the PC or console. And in my opinion, the bar is set pretty high with an onslaught of titles increasing in visual and technical quality.
Enter Psyonix, who wets our tasebuds with Arc Squadron, a 3D space combat game running on the Unreal Engine. The screenshots and video we have thus far show sharp graphics, an interesting variety of environments  enemies, and bosses, in addition to some infectious beats.
I'm generally skeptical that such games will pack a powerful punch, but in an overall short experience. Arc Squadron, however, boasts a enormous campaign plus challenge levels. Add to that elements of customization, which is a great touch, and quite frankly, something that gamers almost expect in this overwhelmingly RPG infused gaming-age. Arc Squadron hits you with six upgradable ships, ten weapons, and ship skins.
The game aims to be available in the next few weeks, and it's definitely one to keep an eye on. For now, check this video:
Check out Psyonix for more information on Arc Squadron
Happy Gaming.