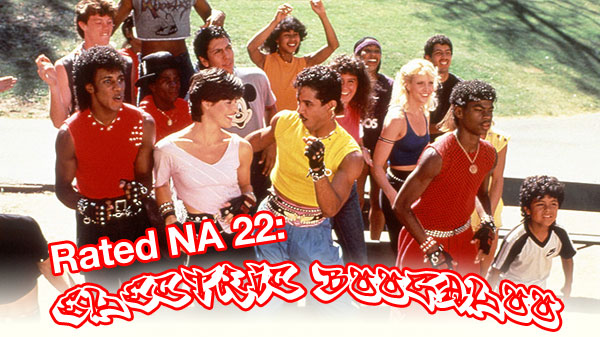 Relive the Nerdery: Rated NA 1-70 Now Available! (always free, occasionally good)
Due to some technical hiccups our back catalog of podcasts were quite challenging to get a hold of.  Now, thanks to Matt, you can download every single episode of the Rated NA podcast (always free, and occasionally good) on  iTunes. For those of you just joining us, here is a crash course in the history of  Rated NA.  We've been recording The Rated NA Podcast for nearly two years and still love doing it *almost* each and every week.  Scott, Matt, Hilary and myself (Ash) record the podcast from New York, Los Angeles, and Orlando respectively.  Our lovable Scott then takes the raw audio and edits it down to around 90 minutes of nerdy fun.  If you're looking for some real conversation about games, television, pop-culture, cons, and tech, check us out!  Oh yeah, our intro tune was created for us by Mass Effect Composer Big Giant Circles, and we couldn't be more proud of it.
Here are some highlights:
Rated NA on iTunes – 70 eps
Rated NA 16 – PAX East 2011: Matt and Ash talk PAX and all of the crazy stuff we saw in Boston.  Forgive the audio, we were still learning.
Rated NA 35 –  PAX Prime 2011:  Ash returns from PAX: Prime and regales the gang with tales of Seattle.
Rated NA 36 –  We discuss new releases, Back to the Future footwear, and boobs & sex. We review Squids on iOS, Leedmes on Kinect, and continue our Deus Ex talk.
Rated NA 39 –  Kindle refresh, Fall TV ratings, BF:3 beta, The kid choking batman of hecklers, and Uncharted on the subway diet. We review X-Men Destiny, Terra Nova, GoW3, and the 52.
Rated NA 46 – Our first remote podcast.   Reviews of Shelf Life, Amy, Choplifter HD, NFL Blitz, Google TV 2.0 (vs. the Roku Stick?), and we lose one of our own to Minecraft. Oh, and we continue our SWTOR adventures.
Rated NA 50 – A great intro to the crew. A look back on our first 50 episodes.  Incredible responses from our growing community.
Rated NA 53 – It's high time for Mass Effect 3 spoiler talk, with your feedback on the community response.
Rated NA 55 – PAX East 2012: Matt, Scott, and Ash return from PAX: East and talk about their adventures.
Rated NA 56 – Enter the Hilary.  We got a new member, and it's a she!
Rated NA 60 – Wife Swap with Reset Transmission. Fun times were had by all.
Rated NA 67 – Comic-Con 2012 Interview Special – (David Gaider, Team Unicorn, Firefly Press Conference, Mass Effect's Courtenay Taylor)
Rated NA 70 – Special Guest Jennifer Hale!
Download our entire catalog on iTunes.  While you're there, please rate, subscribe, and review.  Thanks gang!