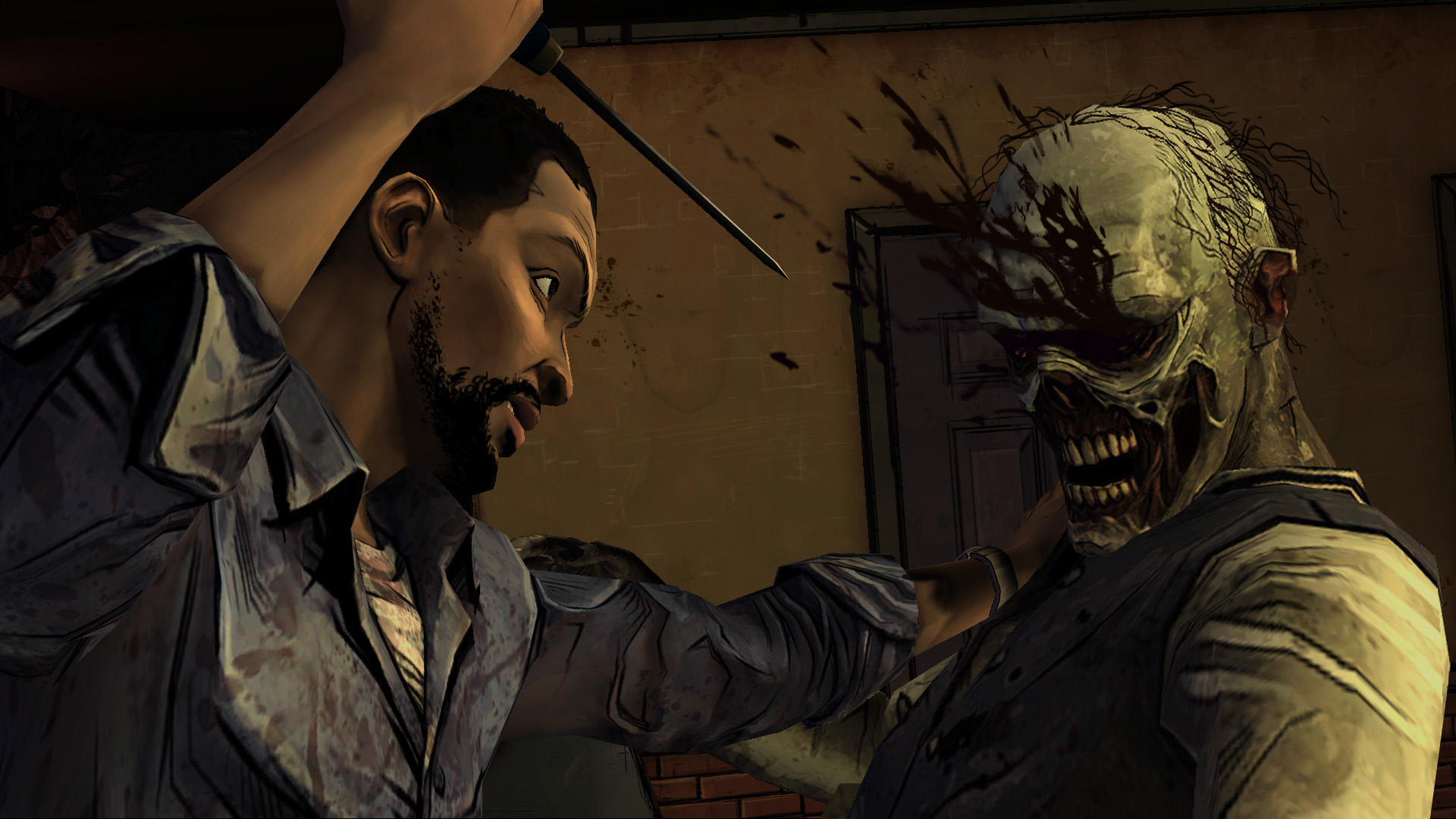 The Walking Dead: How do you Play Something That's Already Dead?!
By now you've heard, the dead are coming back to life and feasting on the warm juicy flesh of the living! … on the PC, MAC, XBL, and PSN.    Ever since Robert Kirkman first gifted us with his apocalyptic zombie tale that "never ends", we've been very vocal about our love for the Walking Dead.  When the comic series became a massive hit on AMC, we always figured that the next logical step would be a terrible video game follow up. That's how these things normally work right? Then we heard something that made our zombified hearts spring back to life… Telltale Games was working their magic The Walking Dead! But how do you make a game about human relationships, survival, and inner-darkness? Click the trailer below and figure out why we're excited.
If you know anything about NerdAppropriate.com, you know that we love solid story telling in games, and that just so happens to be what Telltale does best! According to the recent press release, it appears as though players will take on the role of Lee Everett, a man convicted of murder (which he may or may not have committed), who just happens to be in the middle of a prisoner transfer during the onset of the zombie apocalypse . Right place, right time?
PRESS RELEASE:
Players will be able to experience the first episode of the summer-long adventure horror series, which arrived today* for download on PlayStation®Network, PC and Mac, and will release very soon *UPDATED*  Friday April 27th! on Xbox LIVE Marketplace for Xbox 360.
Telltale would like to remind fans that they can purchase the game for PC or Mac via their Telltale Online Store and via Valve's Steam service, as well as other digital distribution services.
Telltale plans to release The Walking Dead for Apple's iOS platform later this summer.
The Walking Dead is rated 'M' (Mature) for Blood and Gore, Intense Violence and Strong Language by the ESRB.