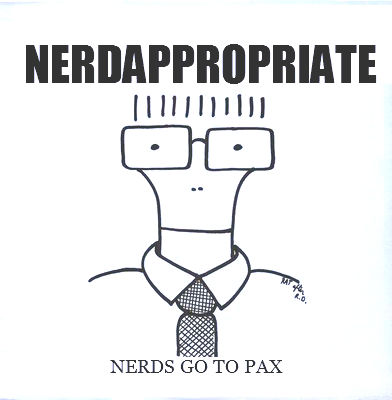 PAX East 2012: Revenge of the PAX!
And so we embark on another excellent adventure! The Penny Arcade Expo holds a very special place in our nerdy little hearts, and we're elated to be heading back into the fray.  For the next four days we'll be bringing you a slightly different perspective on some of the most anticipated, and little known, titles of 2012 and beyond.
What is PAX you ask?
"PAX East is a three-day game festival for tabletop, videogame, and PC gamers. We call it a festival because in addition to dedicated tournaments and freeplay areas we've got nerdcore concerts, panel discussions, and an exhibitor hall filled with booths displaying the latest from top game publishers and developers. Even with all this amazing content the best part of PAX East is hanging out with other people who know their shit when it comes to games." (PAX SITE)
Why is your coverage special? I mean what's the big idea?!
We're super nerds with a wide array of convention related special abilities. Keep your eyes trained on the site and our twitter feed @NerdAppropriate for the latest gaming updates and general madness. If you're reading this and in the Boston area, we'd love to meet you! Hit us up on Twitter and we'll talk games!
We will be sharing all the information we possibly can while on the go. Have a look at some of the planned panels and events!
Coverage of Bioware's latest announcements regarding Mass Effect 3, and the Dragon Age franchise.
Hands on with Borderlands 2 and a few gallons delicious of *wub wub*
Hands on with Orcs Must Die 2 from the crazy folks at Robot Entertainment.
The Latest from Square Enix
Line reports and general con info
Hands on with Max Payne 3 – guns, grit, grenades…
So much panel coverage that your brains may actually explode.
Coverage of late night gatherings and media events.
Interviews, cosplay, and pure mayhem!