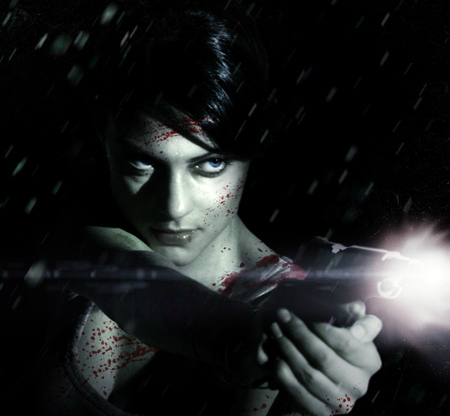 Project S.E.R.A. : Julia Voth Stars as Jill and Once Again Faces the Undead! (Video)
Even after watching Project S.E.R.A., I still have so many questions!  The ten minute short film directed by Resident Evil editor Ben Howdeshell sprung to life this morning on YouTube, and damn is it good!  Julia Voth (Lilith, Resident Evil, Bitch Slap) stars as Jill, in what could easily be described as a Reservoir Dogs-esque hostage drama with a zombie twist.  Not only was it great to see Voth blast the undead and pick pesky locks (masterfully I must add), Project S.E.R.A. is one of the best short films I've seen in quite a while.  Simply put, Howedeshell knows what he's doing ; S.E.R.A. looks great, is well paced, and has gore in all the right places.  I'm keeping my fingers crossed that there is more coming soon from the duo of Voth and Howdeshell, because I for one would kill to see a feature version of Project S.E.R.A.  Enjoy!

It is unclear at this point if this project is in any way associated with the Resident Evil franchise. Voth as Jill? Perhaps a RE:6 viral tie in?