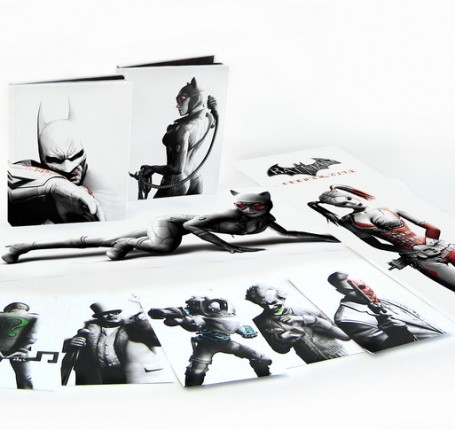 Batman Arkham City: BradyGames Guide Gets Classy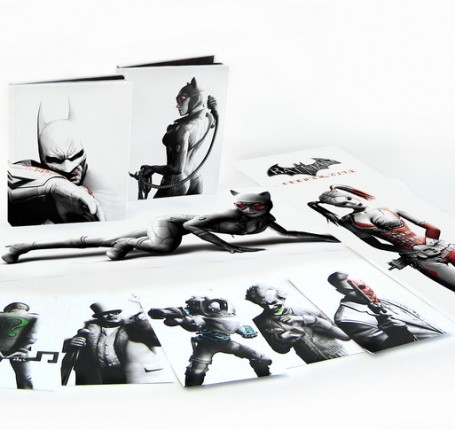 NERD ALERT!  Unless you've been living in a cavern someplace you've probably heard that Batman: Arkham City is an absolute blast.  If you're looking to maximize your Batman playing experience, or just have a pretty incredible collector's item… well, I've got a suggestion for you.  I've collected guide-books for quite some time now.  In terms of raw quality and aesthetic appeal, Bradygames has gone above and beyond with some of their more recent guides.  As a game "collector" I LOVE the way these guides have been redesigned in recent years.  The Batman Arkham City guide-book comes complete with detailed villain bios, quest walk-throughs, and precise yet easy-to-follow maps.  On top of all the other goodies the goodies the guide also came with six limited edition lithographs (Harley, Riddler, Penguin, Freeze, Joker, and Twoface)  to frame and mount all over your personal bat-cave.   I'm a firm believer that even with the power of the internet guide-books will always a place in a gamer's collection.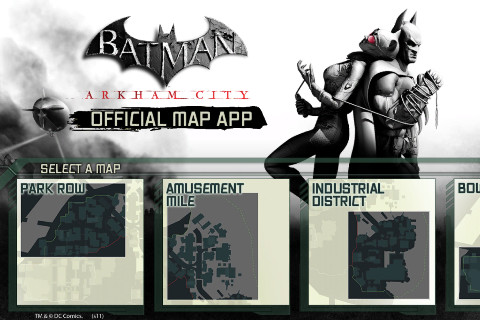 MAP AP:  You know how Batman uses gadgets to make fighting crime a wee bit easier?  Well like the Dark Knight himself you too can utilize technology to make GAMING a bit easier!  I recently downloaded the new Batman: Arkham City Map AP for IOS and feel compelled to plug the hell out of it.  I can't stress how handy it is to have when you're trying to complete those pesky 300+ Riddler challenges.  
PRESS RELEASE:This officially licensed map app for Batman: Arkham City serves as the perfect digital companion to the game. This app features scrollable, zoomable maps for every area in the game, complete with locations of all the Riddler Trophies and solutions to all the Riddler's Riddles — more than 350 collectibles in all! Each map has a tracking feature that allows you to toggle on and off the icons for collectibles you've found and those that await discovery. Buy the App HERE for 2.99 (Note: We don't get a single penny for this.. we just like it)