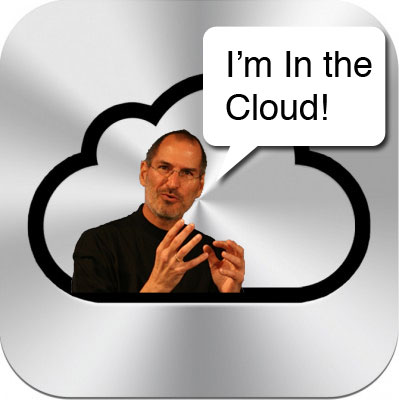 Yes, there are actually two conferences going on at the same time today. The monster that is E3 tried to drown out the rumblings of a new cloud service coming from Apple, but your ever fearless editor Matt opened TWO, YES TWO browsers at the same time to watch both. E3 will be covered in depth over the next week on the site, but I thought I'd take a minute to talk about what looks to be a great set of announcements from Apple's WWDC.
This time around the focus was software and all of the announcements were about all the new-ness coming to the iOS and OSX platforms. Nothing was super surprising here, but I want to go over them briefly. OSX's newly branded version is called Lion. It is inching ever closer to the interface polished by millions of people on iOS. There are drawers and gesture based controls. More tight integration with the new App Store (good news). A great new feature called AirDrop which creates a dropbox like interface for you to easily share files with other AirDrop users. Looks great and of course works right out of the box. There was some news also about versioning of things like Docs that you build in pages and some even better integration of Photobooth and all the iLife apps. The best news is that Lion will be available in the AppStore for $29.99 and is probably a must for any current Mac owners.
The iOS news is also interesting but not groundbreaking. Announcing things that iPhone users have been rumbling about for a while, the biggest of those is notifications. Finally per app notifications with easier and better integration into the phone. Another big announcement is that Twitter is now coming pre-installed and fully integrated into your iPhone, so if Grandma wasn't on Twitter yet, when you upgrade her iPhone4 she will be, have fun with that one.
But seriously, as I'm sure you guys care about the past news, there is one piece of news that everyone was waiting for. iCloud. Apple's foray into the much ballyhooed world of cloud computing. What kind of new service is this? What is the cloud? Well, Apple's take on cloud computing may seem familiar to some, but all in good ways. They are FINALLY creating instant synchronization among all of your devices. Email will now be synced across your iPhone, Computer, iPad and the like, this includes your Calendar. Also big news is the new iPhoto syncing. Take a picture on your iPhone and have it sync to the cloud, available for 30 days to pull down to all of your other devices. Documents created in Pages, Keynote, and Numbers now sync to your devices automatically. So create a presentation in Keynote, and grab your iPad to head to the office and you can continue to work on it. Everything synced through wireless. Last but definitely not least, iTunes. The behemoth music aggregator. Everything you purchase from iTunes will now be available in your cloud library for download on up to 10 devices. So you buy the new Foo Fighters and have access to it on your AppleTV, iPhone, iPad, computer, all immediately. The bigger news is the announcement of iTunes Match. A service they are charging $24.99/year. This, my friends, is where much loved music service LaLa has gone too. This software will match everything in your iTunes library with the currently 18 million songs available in iTunes and immediately give you the same access you would have for any songs it matches, then will upload anything it doesn't match. This is all for free, other than use of Match and it all honestly looks pretty awesome (this is from the same guy who wrote the Google Fanboy article).
All in all, I think some of this is catch up to forces like Google and some of it is well surpassing it. I wouldn't be shocked if Apple is the first one to beat everyone in a good way to the ol' cloud when it comes to music. They aren't quite committing to the idea of everything everywhere like Google, but they are doing it in a way that makes sense for the current Apple eco-system. If you already own multiple Apple devices this seems like a no-brainer. If you own an iPhone and were about to buy a new laptop or a macbook and were ready to get a new smartphone, I'll be honest, this seems like a good time to be deciding. I've already chosen my team (google for life), but for those who haven't, this is going to make your decision much tougher. Well played Apple, also thanks for not using the word "magical" too much, it annoys me.