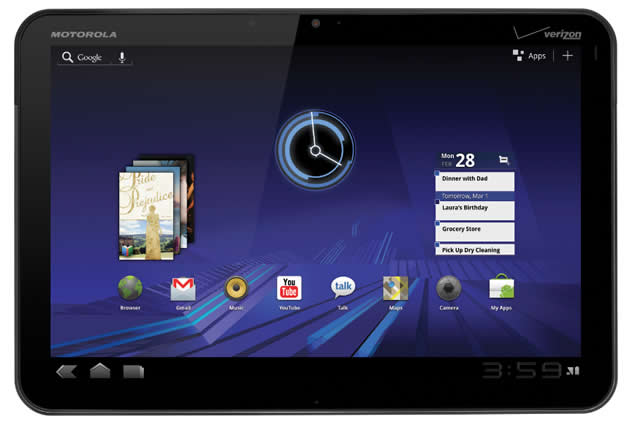 My name is Matt and I…am a Google fanboy
I used to argue that it doesn't matter what you use and would fight all the Apple fanboys of the world telling them that they are wrong for this and that. Then, the other day while talking to a friend about an upcoming project I was spouting off about how Google does this or Google does that and it occurred to me. I have become what I most hated, a fanboy — a full fledged, card carrying fanboy.
I argued until I was blue in the face, and still will, about how the iPad is just an overpriced piece of Apple marketing. I do believe it too, I've had one, did nothing with it. It's useful for light consuming of the internet, but I just didn't like it. I admittedly am not in the Apple eco-system of app buying and thus didn't really have anything on the iPad other then the freebies I found. I did buy a book in the Apple Bookstore, wish I had used the Kindle one, but I wanted to give the iPad a shot. I didn't like it. Oh well, right? Everyone can have an opinion and I am more of a developer then I am consumer when it comes to the internet. I am either writing articles for NA or building web apps, both of which I didn't find to be conducive on the iPad. I know this will elicit cries of "you never gave it a shot!" or what have you; but to be honest my wife, who is only an internet consumer, didn't really use it either. She just didn't find it functional in the way she uses the web. She has, on the other hand, fallen in love with the CR48, which I can rarely remove from her hands.
Not liking the iPad doesn't make me a Google fanboy. What does is far more ridiculous. I went to Best Buy a few days ago, wandering around their brightly lit aisles, not shopping for anything particular. I wander past the netbooks and see a display setup with the new Motorola Xoom, all bright and shiny, waiting for my greasy hands to play with it. I spent about 5 minutes moving through screens, playing with apps, checking out the gmail app. It was flawless. I loved it and am still in love with it. I came back to the office and proceeded to spout off its grandeur to my co-workers, all of which are card carrying Apple fanboys. When asked what made it better then the iPad, I only had one real answer. Google is etched on the back. Yep, pretty much that simple. Sure the UI is different, the stylings of the hardware are polar opposite, Apple is shiny and magical, Motorola built a sleek, matte black, spy machine, but really when it comes down to it, they both operate in similar ways, both consuming in the same way, both really not best for anything other then taking in the internet in all of its glory. Even pricing is similar, usually that is where you can stick it to an Apple fanboy, but to be honest, the best Android phones are around $200 on contract just like the iPhone, and the Xoom is no different. Clocking in right around $600 for the 3G on contract.
So what draws me to this particular internet monster? Ecosystem. I have multiple Gmail accounts, all of my businesses email (Nerd Appropriate and 8bitOrange) run through Google Apps. I own multiple apps in Android. Chrome is my #1 browser and I heavily use its cross-machine syncing. I am building an app in the Google App Engine, I use Google Checkout and Shopper. I just dig it. I get Google and I feel like Google gets me. They make things relatively open, they let me know most (but I doubt if it's truly all) that they track about me. I would never give Facebook my phone number, yet I'm debating moving my entire phone system over to Google Voice. Why? I guess it's trust, which I feel that Google has built with me and Facebook has not. There's a nerdy exuberance at Google that I don't feel at Apple. I've worked with a lot of designers and was even an aspiring one myself for a short while, and while I count most if not all of them as friends, I never felt like I fit in. The reason being that designers, and I mean truly gifted designers, see the world differently. Things always need to be prettier, they need to be slimmer, lighter, more useful. That is how Apple approaches things. It's not nerdy, it's slick. I am not slick. I am nerdy. Google, on the other hand, is like many of my developer friends, always excited to try something new and throw it out there.
The reason Google TV is a product is because Google saw a problem in TV and tried to solve it like they always do, with logic. Apple on the other hand tends to see a gap in the market that they can fill with a slick looking product. Does it change things? Not really, it builds on things definitely, but I would argue that even their most revolutionary product, the iPhone, just improved on an already existing market. Blackberry and Microsoft owned the corporate phone market. They owned mobile email and web. Apple looked at it and saw a gigantic hole and moved in with a much slicker, prettier version of what Blackberry had been attempting for years, it obviously worked. I would argue that without Android the iPhone would not be what it is today. If Apple could dominate the market with what are essentially carbon clones of the iPhone 2G, they may have, but the problem was that they couldn't. The iPhone exists because of HTC and Motorola pushing the market with a bunch of nerds version of what a phone OS should be, open, available, and always online. Is Android truly better then iOS? I'm probably not fully qualified to answer that, but to be dead honest, I don't think it really matters. Both have become sophisticated platforms for others to make better and both have exploded into gigantic markets.
So look at this article as my apology. I used to think fanboy-ism was such an idiotic thing. I guess I still do, but having now clearly been a part of it I see it as something different. If it weren't for fanboys, maybe Apple wouldn't have survived the 90's. Maybe Google would have let Android go the way of Wave. Maybe these companies require their cheering sections to keep motivated to make things better. So march on Google, I'll be in there rank and file until someone makes something better of course…you can only be a fanboy through so much (I'm looking at you Microsoft Zune).