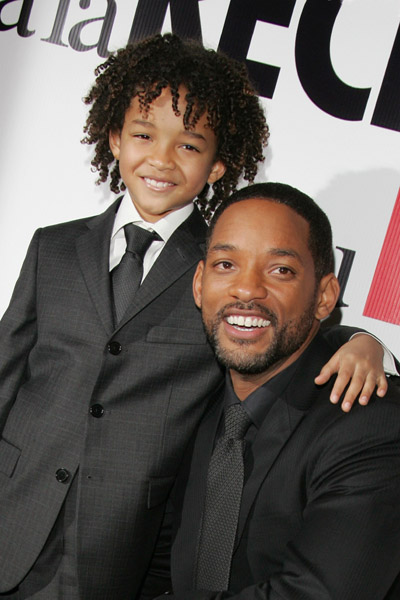 Shyamalan/Will Smith movie plot leak!
According to Deadline.com
EXCLUSIVE: Sony Pictures Entertainment has signed Will Smith and son Jaden Smith to star in an untitled futuristic science fiction adventure film that will be directed by M. Night Shyamalan. Shymalan wrote the script with Gary Whitta, and Overbrook's James Lassiter, Smith, Ken Stovitz and Jada Pinkett Smith will produce with Shyamalan. Shyamalan talked about the project some last fall when he was promoting The Last Airbender, when the project went under the title One Thousand A.E. Back then, Will Smith was only supposed to produce, but now he's set to star as well. He's currently starring in a third installment of Men in Black 3, a film that halted production for rewrites and just got started again.
The Plot
While wandering the mean streets of Western Philadelphia, Kung Fu dojo owner and "master" (Will) witnesses a terrible crime. A gang dressed in basketball jerseys brutally mugs an elderly woman in plain sight. Unable to contain himself, Will steps in and attempts to use his Kung Fu skills in order to save the woman.  Sadly, Will is overwhelmed and killed at gunpoint. Months later, Will's young son, Jaden, is sent to live with his aunt and uncle in Bel-Air, only he's not alone!! Young Jaden is often visited by the ghost of his deceased father, Will, who secretly spends the evenings teaching young Jaden Kung-Fu (and hip-hop) after the rest of Jaden's new family is sound asleep. Can Jaden and the Ghost of "master" Will solve the mystery of Will's death, eliminate the basketball gang, and still be home in time for dinner? We'll have to wait and see… You won't believe the twist.