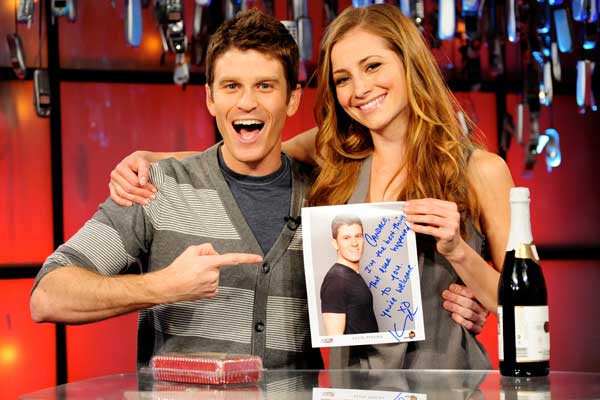 2011 Nerd T.V. Premiere Dates
We've been told a handful of times that we need to cover more T.V..  Sadly, due to my schedule I don't get to watch as much T.V. as I'd like to.  All attempts to clone myself in order to maximize efficiency have ended horribly.  How horribly you ask? We're talking inside-out Ashs flopping around in a pool of pink goo until they expire.. true story.
Here is a list I complied of early 2011 premiere dates for new seasons, new shows, and mid-season replacements.  Which ones will you be watching?
BY TITLE
Attack of the Show (G4) Jan. 11 – One of my favorite shows is rebooting once again.  New set, new co-host, new comedy.  Now let's hope it's still funny as hell.
Archer (FX) Jan. 27
Being Human (Syfy) Jan. 17
The Cape (NBC) Jan. 9 – Can Summer Glau break the dreaded "Curse of the Glau" and lead this new super hero drama to success.  I sure hope so.
Caprica (SyFy) Jan. 4 – Already cancelled, but finishing strong.
The Event (NBC) Feb. 28 – Really enjoyed the pilot and first few episodes and hear that The Event is the new LOST.  Anyone watching this one?
Face Off (Syfy) Jan. 26
Ghost Hunters (Syfy) Feb. 23
Ghost Hunters International (Syfy) Jan. 5
Merlin (Syfy) Jan. 7
Parks and Recreation (NBC) Jan. 20 – Amazing Cast and Aubree Plaza looks and acts just like my perpetually aggravated sister-in law.
Perfect Couples (NBC) Jan. 20 – with our old friend Olivia Munn.. will it survive?
Robot Chicken (CN) Jan. 9
Spartacus: Gods of the Arena (Starz) Jan. 21 – Prequel to the hit gladiator show.
V (ABC) Jan. 4
Young Justice (CN) Jan. 7 – DC comics have some of the best animated shows out there.  Young Justice highlights the adventures of Robin, Superboy and other "sidekicks" as they learn to adventure on their own. Looks cool!
Will you be watching any of these?  I for one am going to give The Cape a shot simply because I want to see "Curse of the Glau" forever broken.