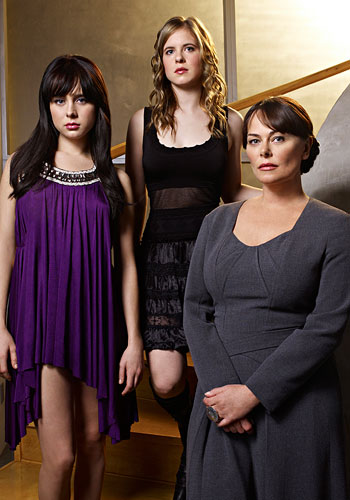 The Final Five will be revealed, tomorrow
… of Caprica that is. Syfy will air the remaining episodes of Caprica January 4th, 2011, hot on the heels of the DVD release at the end of 2010. Finally, now there will be more room for shows about spooky ghosts, professional wrestling, and vampires. From one angry viewer's perspective, the network seems to be planning  to stick to its branding strategy of Syfy NOT SciFi. In other news, I just cancelled cable. Sorry Sanctuary, it's not you, it's me. I'll see you on Hulu.
Only on DVD… what is this, 1997?